What is a Loss of Consortium Claim?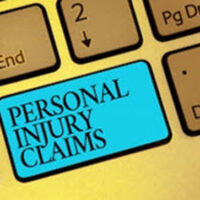 Florida law recognizes that family relationships can be harmed when a person suffers a serious injury. For example, a wife who used to enjoy evening walks with her husband could be left alone when her husband's spinal cord injury leaves him bedridden. Or a person might no longer enjoy sexual intimacy when a spouse's injuries render him impotent.
At Halpern Santos & Pinkert, P.A., we seek all sources of compensation for our clients. This can include a claim for loss of consortium. Please contact one of our Florida personal injury attorneys for more information.
Who Can Bring a Loss of Consortium Claim?
Typically, spouses can bring a claim when their husband or wife has suffered a serious injury. The spouse who was injured can sue for economic losses like medical bills and lost wages, along with non-economic losses like pain and suffering. However, the uninjured spouse might also be able to bring a loss of consortium claim.
A person must be married to file this type of claim. Being a boyfriend or girlfriend is not enough. However, same-sex spouses should qualify now that same-sex marriage is legal in Florida.
Loss of consortium claims are less common when a child's parent is injured, though Fla. Stat. § 768.0415 explicitly authorizes these claims when an unmarried child's adoptive or natural parent suffers "permanent total disability." You should meet with an attorney to review whether you have a valid claim.
What Compensation Can You Receive?
The purpose of a loss of consortium claim is to compensate the plaintiff for the loss of the familial relationship. A spouse could receive money damages to make up for:
Loss of services, such as cooking, cleaning, laundry, and childcare
Loss of financial support
Loss of care, companionship, comfort, and love
Loss of sexual intimacy
The amount you can receive will depend on the circumstances. For example, loss of services like laundry and childcare probably have a market value, so they are somewhat easier to calculate. But how do you put a price tag on the loss of sexual intimacy? An attorney will use his experience to help estimate an amount of compensation you might be eligible for.
Children who bring loss of consortium claims can receive compensation for:
Loss of services
Loss of society, companionship, and comfort
The amount a child can receive will likewise depend on the circumstances.
Are There Limits on These Claims?
Yes. One limit might be financial. When a spouse or parent is injured, the insurance policy could pay out the maximum to the person who suffers physical injury. There is usually a question whether the insurer is obligated to pay additional money to the spouse or child above and beyond the policy limit. You can review your case with an attorney, since this is a complicated area of law.
At Halpern Santos & Pinkert, P.A., we have extensive experience with this type of claim. With a combined 60 years of experience, our attorneys have obtained more than $200 million for our clients. For help with your case, please contact us today to schedule your free consultation.
https://www.hsptrial.com/how-expensive-are-spinal-cord-injuries/