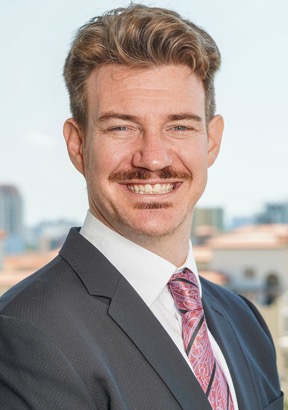 Frank Halpern
Frank is a native Floridian and seeks to serve the people proudly and diligently in the pursuit of justice in the State and Federal Courts.
He graduated from the University of Florida in 2007 with a B.S from the School of Journalism, where he was an Florida Associated Press Award winning producer and broadcaster. Frank also won an Edward R. Murrow RTNDA award while working at WUFT.
After college Frank completed his Masters in Fine Arts and a Masters in International Real Estate, working in Real Estate and Media for eight years.
In 2016 Frank graduated with his J.D from New York Law School.
He is honored to work alongside great people at Halpern Santos and Pinkert