How Expensive are Spinal Cord Injuries?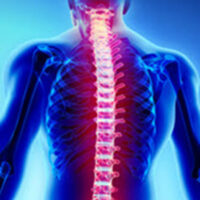 The spinal cord plays a vital role in bodily movement and sensation. It links the brain to more distant parts of the body. In a traumatic accident, many victims have their spinal cords crushed, stretched, bruised, torn, or nicked. In some accidents, the cord is partially or completely severed.
As one of the most catastrophic injuries a person can suffer, spinal cord injuries are very difficult to recover from. In some cases, a patient will never regain sensation or movement below the site of the injury. In other cases, a patient can reclaim some functioning after undergoing surgery and extensive rehabilitation.
As should not be surprising, spinal cord injuries are very expensive. In many cases, lifetime medical costs will exceed several million dollars. Contact a Florida personal injury attorney for assistance.
The Cost of Medical Care
Medical care after a devastating accident typically involves surgery to stabilize or strengthen the spinal column. Bone fragments might also have to be removed so that they no longer endanger the spinal cord further.
After surgery, many victims embark on a rigorous program of physical therapy to relearn how to use their bodies, or else they undergo occupational therapy to find new ways to perform common tasks. If a person is paralyzed from the waist down, for example, they will need to learn how to bathe, dress, and get in and out of bed. Some patients with relatively minor injuries might use rehabilitation to regain some movement.
A study from the Christopher & Dana Reeve Foundation shows the average annual costs of medical care for spinal cord injuries. The amount depended on the location and severity of the injury. If a person was injured at age 25, then the average lifetime costs were:
High tetraplegia: $4,724,181
Low tetraplegia: $3,451,781
Incomplete motor function: $1,578,274
If a person was injured later in life, at age 50, their lifetime costs would be:
High tetraplegia: $2,596,329
Low tetraplegia: $2,123,154
Incomplete motor function: $1,113,990
These are merely averages. A person could incur more or less in medical expenses depending on the particulars of their injury.
Other Financial Losses
The above numbers only count the cost of medical care. They do not include lost wages. After a spinal cord injury, you might never be able to work again. If you are 25 at the time of your accident, you could lose out on 40 years or more of wages.
With other spinal cord injuries, you might be able to return to some labor but not be able to make as much as you once did. This also represents a serious financial loss. For example, a construction worker who loses the use of his legs might only be able to do office work, which could pay considerably less.
Estimating the amount of lost future wages depends on the following:
Your education level and work experience
Your age at the time of injury
How much you were making when you were injured
The type of work you can do after your injury
Some clients qualify for hundreds of thousands of dollars in lost wages, or even more.
Contact Halpern Santos & Pinkert, P.A. Today
After a catastrophic injury, you need an experienced Florida personal injury attorney who can fight for compensation. At our firm, we have represented people like you for decades. Contact us at Halpern Santos & Pinkert, P.A. today to schedule a free consultation.
Resource:
christopherreeve.org/living-with-paralysis/costs-and-insurance/costs-of-living-with-spinal-cord-injury
https://www.hsptrial.com/two-car-insurance-rules-you-might-not-know/