Were You Sexually Assaulted on a Cruise Ship?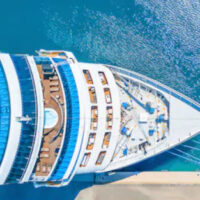 Although taking a cruise might seem like a great way to unwind, it is rife with dangers for many people, particularly women. As established Florida cruise ship lawyers, we understand the danger of sexual assault on cruise ships and how damaging these attacks can be.
According to government statistics, most crimes on cruise ships are of a sexual nature. Of 120 crimes reported to the Department of Transportation in 2018, 82 were sexual assaults. This is a very high rate, and it is fair to expect cruise lines to take reasonable steps to reduce its incidence.
Holding the Cruise Line Legally Responsible
Cruise ships don't guarantee that their passengers will not be assaulted. However, if the cruise ship was negligent in how it provides security, then victims might have a claim against the cruise line itself. Cruise ships, like other property owners, owe certain duties of care to their visitors, and they are vulnerable to lawsuits when they fail to discharge these duties.
Whether you have a legal case depends on the circumstances, and there are many factors to consider around whether you can sue. Some of the following are the most important:
Did the cruise ship have prior complaints about the person who assaulted you? Did they take any steps to remove the person or contact the authorities before you were assaulted? Or did they continue to let the person roam free?
Did missing or defective locks contribute to the assault? For example, your assailant could have gained access to your room because the door wasn't secure.
Were you assaulted by an employee of the cruise ship? If so, you have a very strong legal case against the cruise line for employing such a dangerous person.
The more foreseeable it was that a sex crime might happen on a cruise, the more likely it is that you can successfully sue the cruise line.
Obtaining Fair Compensation
Victims can also sue the person who assaulted them. However, there are usually practical problems with this approach. For example, the defendant might not have any money to pay a court judgment against him. Some people have few assets, or the ones that they have (like their home) might be exempted from attachment.
Cruise lines, by contrast, have large insurance policies that can pay out settlements if a person is injured on the ship. It is often possible to receive full compensation for all of the losses a client has suffered, including the expense of medical care, lost wages, and pain and suffering.
How We Counter Blaming the Victim
If you were assaulted, you need an attorney sensitive to the difficulties of bringing sexual assault claims. Some defendants try to avoid responsibility by blaming the victim for the crime. Admittedly, there is a lot of alcohol on cruise ships, and some younger passengers take full advantage.
Nevertheless, a cruise line cannot sidestep its responsibilities to provide adequate security on its ships. We will always return the spotlight to where it belongs—on the cruise ship.
Contact the Florida sexual assault attorneys at Halpern Santos & Pinkert today. You can meet with one of our lawyers for a free consultation.
Resource:
businessinsider.com/most-common-cruise-ship-crime-sexual-assault-2019-4
https://www.hsptrial.com/sexual-assault-on-airplanes-legal-options/