Snapchat, Omegle Face Different Fates In Federal Districts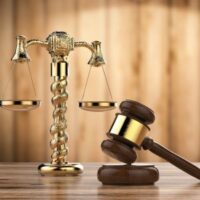 Social media lawsuits have been difficult to file for users who feel they have been exploited by the platforms or the platforms conditioned them to obsess over their personal image so extensively that they ended up facing psychological distress and either attempting or completing a suicide. Plaintiffs are now filing lawsuits under a theory of product liability to avoid immunity provided to social media companies under Section 230 of the Communications Decency Act. Like most laws in America, it does the exact opposite of what it sounds like it's doing. Instead of holding companies accountable for sex trafficking, ensuring the safety of minors, and preventing the sexual exploitation of minors, the Communications Decency Act actually ensures that social media companies cannot be sued for the conduct of users or third-party publishers.
Two such lawsuits were filed in different federal jurisdictions. The lawsuit against Snapchat alleged that the site was designed so that sexual predators can gain easy access to children. The lawsuit involved a high school student and a female teacher who sent sexually explicit photos in a bid to groom a student. The lawsuit against Snapchat was dismissed.
On the other hand, Omegle, which is a different type of entity altogether, will have to face a lawsuit filed in Oregon alleging that the platform itself is designed defectively. Below, we'll take a look at the claims against Omegle and discuss the broader implications of the two lawsuits.
The Omegle lawsuit 
Omegle is a site that appears to be used predominantly for producing sex chat services for minors. The site pairs one user with a random user and the two then talk dirty for a bit. In the case mentioned above, the site paired an 11-year-old girl with a pedophile who then sexually exploited the girl. The parents sued Omegle claiming the site's design defect could be used by sexual predators to exploit children and Omegle was doing nothing about it. A judge ruled that Section 230 did not apply to this action because the parents alleged the site was a defective product. Hence, Omegle will have to face the lawsuit. The plaintiffs contend that the site could have matched minors with minors and adults with adults, but didn't.
Now what? 
The Omegle case is similar to a Snapchat lawsuit that was filed after several teens died using a "speed filter" that would post how fast you were going in your vehicle as it was moving. The feature resulted in accidents and deaths.
But it's too early to say that either the Snapchat lawsuit or the Omegle lawsuit can be successful. In Snapchat's case, the site provided a dangerous feature. In Omegle's case, a user used the platform to entice a child. These are very different circumstances and it remains unclear that Section 230 does not prevent these types of lawsuits from moving forward.
Talk to a Florida Products Liability Lawyer Today 
If you have been injured due to a dangerous or defective product, Halpern, Santos & Pinkert has the resources and experience you need to take on a major company. Call our Florida personal injury lawyers today to schedule a free consultation and we can discuss your situation in more detail.
news.bloomberglaw.com/tech-and-telecom-law/techs-online-content-shield-dented-by-product-liability-claims