Salmonella Outbreak Linked To Jif Peanut Butter Plant In Kentucky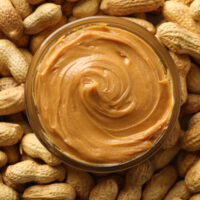 Jif Peanut Butter was forced to initiate a large recall of their product after the FDA traced a salmonella outbreak to their Kentucky plant. The FDA advised the company to initiate a recall and Jif formally announced the recall a few days later. The recall covered several different Jif products that contained contaminated peanut butter. As a result, several brands of products were included in the Jif recall including Walmart's store brand fudge.
Salmonella and food poisoning 
Food poisoning lawsuits generally do not produce massive settlements for plaintiffs and are often never filed on an individual basis. In this case, the attorneys followed the recall notice and filed a class-action multi-district lawsuit against Jif that currently covers all 50 states.
Salmonella is a common ailment that is quite uncomfortable but resolves within a few days. Rarely are there any long-term complications due to exposure and most cases are not life-threatening. However, those with pre-existing conditions weakened immune systems, and other issues can face life-threatening complications from a salmonella infection. Infants and the elderly are particularly at risk.
Currently, the lawsuits being filed are consumer class-action lawsuits that seek the recovery of monies paid for a defective product. However, it is statistically likely that at least a handful of individuals suffered life-threatening complications due to the salmonella exposure, and these individuals would be entitled to file a product liability suit against the company for medical expenses, lost wages, and pain and suffering damages. Even if the pre-existing conditions contributed heavily to the injury, the Jif company exposed the individuals to a danger that they could not have predicted. Hence, Jif would be liable for any injuries and even the death of a party who died due to complications related to salmonella poisoning.
Anyone who was diagnosed with salmonella after eating a Jif product would be eligible for compensation. However, compensation for a few days of discomfort tends to be fairly low. Those who suffered severe complications, endured hospitalization or worse would have the strongest claims against Jif.
Food product contamination lawsuits tend to settle quickly, at least in terms of liability. The company doesn't have much of a defense other than to challenge the FDA claim that their factory produced tainted peanut butter. So the question of liability is settled. The only matter to be reconciled is damages. Jif will likely fight claims of serious injury and allege that their peanut butter was not the primary cause of the injury. However, the aggravation of pre-existing conditions can be compensated fully because Jif exposed their customers to an avoidable danger. The negligence entirely falls on them. The only question that remains is: How badly did we injure you? Jif will demand a high standard of proof from these plaintiffs.
Talk to a Florida Product Liability Attorney Today 
The Florida personal injury lawyers Halpern, Santos & Pinkert have the trial experience and resources to take on major corporations. Call today to schedule a free consultation and learn more about how we can help.
Source:
cbsnews.com/news/jif-peanut-butter-recall-salmonella-outbreak-ice-cream-cake-candy-snacks-cdc-wawa-giant-eagle-walt-disney-walgreens/