Regarding Tread Depth – How Low Can You Go?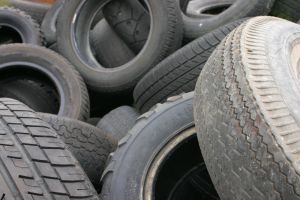 Recently, a popular issue of debate has been: at what point should tires be taken out of service due to lack of remaining tread depth? This topic is of particular importance in areas such as Miami, Florida, where there are heavy rains and wet roads, which may lead to hydroplaning – phenomenon where tires lose traction and vehicles lose control.
The federal minimum standard allows for tires to be worn down to 2/32nds of an inch as set by the National Highway Traffic Safety Administration (NHTSA). Remember this is a minimum standard.
However, this standard has been disputed as a tire replacement guideline because it represents insufficient tread depth for a tire to remain safely in service. This is especially relevant in wet weather areas like South Florida, due to the increased likelihood of hydroplaning as tread depth diminishes. Many of the industry leaders, such as Continental Tires, Consumer Reports and Tire Rack are now recommending changing tires when the tread depth reaches 4/32nds of an inch as opposed to 2/32nds. They argue that more tread provides better traction and shorter stopping distances on wet roads, thus making the vehicle less likely to hydroplane and safer.
However, a concern for this change, as expressed by companies such as Michelin is that removing tires from service earlier will be harmful to the environment by producing unnecessary waste.
Our firm has experience in handling tire related matters for over thirty years, including tire tread separations, tire placement and hydroplaning cases. We have, for example, handled numerous cases against car rental companies for renting vehicles with low tread.
At Halpern, Santos & Pinkert, P.A., we believe it is particularly dangerous for rental car companies to allow tread to be worn below 4/32nds of an inch because a renter is unfamiliar with a leased vehicle, and new tires are more in line with a consumer's expectations.