Our Firm Secures a Six-Figure Settlement for an Elderly Client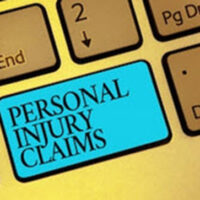 Some of our hardest cases we accept involve situations where there is a real lack of evidence. Our client is injured and definitely knows what happened, but we need evidence to back up the claim. Insurers rarely accept a person's version of events but can be persuaded to pay compensation when our firm finds relevant evidence to show how an accident unfolded and who is to blame.
These principles were in play involving a recent case that Halpern Santos & Pinkert settled for $150,000. The case involved a 93-year-old veteran who had his foot run over in the crosswalk on his way to visit the podiatrist. Unfortunately, initial x-rays were negative for any injury, and our client did not even know the identity of the motorist who hit him. This type of case would be an uphill climb for any attorney.
We Step In
Our firm was happy to accept the case and immediately got to work compiling helpful evidence. For example, it turned out that our client actually did suffer a serious injury—a fracture in his big toe, along with bruising. We compiled relevant medical records to show that earlier x-rays did not capture the full injury.
There was also some confusion about the driver who ran over his foot. When he entered the crosswalk, a parked vehicle suddenly started up and struck him. No one bothered to call the police, so there was no police report to help establish the time, date, and location of the collision.
Fortunately, our lawyers were able to track down the driver of the vehicle to a nearby hotel. Using our detective skills, we identified her name and named her as a defendant in the case.  What could have turned out to be a hit-and-run turned into a typical car accident settlement dispute—thanks to our detection skills.
We Secure a Favorable Settlement
Given the initial lack of evidence, the odds were long that we could obtain any favorable compensation to our young-at-heart veteran. Insurers often stonewall any attempt to negotiate a settlement, and claims adjusters can be quite nit-picky when it comes to medical evidence. There was every reason to assume that we were in for a long fight—and possibly were resigned to filing suit in court to vindicate our client's rights.
However, we eventually reached a very favorable settlement for our client–$150,000 to cover the cost of his medical care and pain and suffering. Although some lawyers might consider a toe fracture a "minor" injury not deserving much in compensation, we fully understood how it impacted our client's life.
Have You Been Injured in an Accident? We Can Help
There is no "typical" personal injury case. Every client we meet with his or her own story, and the details surrounding a client's injury differ from case to case.
Fortunately, our Florida personal injury attorneys at Halpern Santos & Pinkert, P.A. views every case we accept with fresh eyes, often spotting details that other lawyers would miss. We are passionate about our clients and will hunt down all relevant pieces of evidence to support a client's claim. Please contact us today to schedule a free consultation.