Injuries at School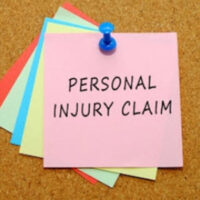 Whenever a school shooting makes the news, parents naturally fear for their children's safety. In many cities, school officials have responded by beefing up security and expressing zero tolerance to any mention of bringing a gun on the premises.
However, children are much more likely to be injured in far less dramatic fashion, and their injuries rarely make the news. Many of these injuries were entirely preventable had the school been more careful, and parents should reach out to an attorney to review whether they can obtain compensation for their child.
Dangerous Premises
Florida's schools are not as safe as they should be. Some schools are old, whereas others are poorly designed or not maintained adequately. Many students can be injured by:
Slipping and falling due to condensation on the floor, spilled liquids, or debris.
Tripping and falling because of loose tiles, power cords, or other obstacles.
Getting hit by falling tiles or other material.
Falling from dangerous playground equipment during recess.
These injuries are often serious. For example, young children can suffer concussions, which can impact their growing brains. Other common injuries include fractures and cuts or abrasions.
Schools must keep their premises safe for students and staff. When they allow a hazard to persist, victims can often bring a lawsuit.
School Bus Injuries
Riding a bus is surprisingly safe. Nevertheless, school buses are regularly in accidents, such as the crash in Brevard County in February 2020, in which a man rear-ended a bus before fleeing.
School bus accidents can cause many injuries, such as traumatic brain injuries, fractures, and nerve damage. Some children might also suffer nightmares and other emotional distress after the accident, which is also deserving of compensation. If a school bus driver was negligent, or if a poorly maintained bus caused a crash, then parents should reach out to an attorney.
Sports Injuries
The law regarding sports injuries is complicated. For one thing, many sports involve contact, such as football, so students have accepted some risk when they choose to participate. However, schools can still be on the hook for certain injuries, especially when the school has been careless or reckless in some manner.
For example, a playing field might be so poorly maintained that it is a hazard to participants. In some situations, school officials might be negligent in providing medical care to an injured player, which compounds their injuries.
Bullying
Many students are injured when fights break out between students in school. The school might be legally responsible, especially if they knew a student was violent but did not take any precautions to protect students. A history of bullying is also highly instructive in this situation.
Get the Legal Help You Need
Suing a school is not easy. Schools typically enjoy sovereign immunity, though they are not entitled to immunity when staff has been negligent in carrying out a duty. For help analyzing your case, please contact Halpern Santos & Pinkert today. One of our Florida personal injury lawyers will help you identify your legal options.
Resources:
webmd.com/children/news/20111129/concussions-might-affect-kids-adults-differently#1
clickorlando.com/news/local/2020/02/08/man-crashes-into-school-bus-in-brevard-county-leaves-scene-troopers-say/
https://www.hsptrial.com/how-truck-accidents-differ-from-car-accidents/