How to Record the Scene after a Slip and Fall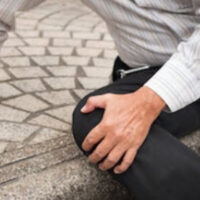 Slip and fall victims are entitled to compensation when a property owner fails to use proper care to keep the premises safe. However, proving that a hazard existed in the first place is difficult. You cannot expect people to automatically believe your story that you fell after stepping on a puddle of water or on a banana peel. Instead, you need evidence.
Our Florida slip and fall lawyer recommends that you do the following, which can help you build up a case for compensation. Reach out to our firm today for help making a claim.
Take Pictures of the Accident Scene
It is hard to explain an accident scene to someone who wasn't there. In this respect, a picture is definitely worth a thousand words—even more. Use your smartphone to take pictures of the accident scene or ask someone nearby to get pictures for you.
Remember to zoom in on the hazard that caused you to slip, whether that is a pool of water, a worn carpet, or debris. It is very easy for a store to clean up the mess and later claim it didn't exist. We want solid photographic evidence of what caused you to fall.
Find the Source of Any Water
Many people slip and fall on pooled water or condensation. Often, the store itself is responsible for the machinery that caused the water to accumulate. Refrigerators and air conditions can leak, and soda fountains can spray ice and liquid all over the floor. When the store created the hazard, then they are even more likely to be responsible for your fall. If you can find the source of liquid, take a photo.
Obtain Information about Witnesses
Eyewitnesses can play a crucial role in your case. They can identify that a hazard existed and support your story of how you fell. Ask everyone nearby for their name and contact information so you can reach them later.
Make an Incident Report with the Store Manager
The store needs to know about your slip and fall so that they can protect others. Tell staff and ask to speak to the manager. They should have an incident form that they will fill out. Try to get a copy before leaving the store.
Observe How Long the Hazard Existed
Staff should regularly inspect store aisles to find hazards and promptly clean any spilled liquid or debris. Under Florida law, a business is only responsible for a slip and fall caused by transitory substances if the store knew about the substance or should have known.
Try to find out how long the hazard existed. Look for any Warning cones or signs telling people that there is a hazard to be watchful of. You can also ask around if anyone knew how long the hazard existed.
Contact a Slip and Fall Lawyer at Our Firm
Halpern Santos & Pinkert, P.A. has represented many slip and fall victims who have sued grocery stores, pharmacies, malls, and other establishments. Call us today. We can meet to review your case in a free consultation.