Two Car Insurance Rules You Might Not Know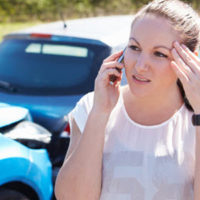 Florida's no-fault insurance scheme has many hidden pitfalls that can frustrate an injured motorists' ability to receive compensation. One little known rule requires that accident victims receive medical care within 14 days of an accident. If victims delay, then their insurer can reject their insurance claim, potentially leaving them without any compensation for their injuries.
What is the 14-Day Rule?
Florida Statute § 627.736 states that medical personal injury protection (PIP) benefits will be provided if the injured motorist receives medical care within 14 days of the accident. A motorist also cannot receive medical treatment from just anyone. Instead, care must be provided by a licensed:
physician
dentist
chiropractor
Alternately, the motorist can receive treatment from a hospital or a facility that owns a hospital or from emergency personnel. So if you are treated by an emergency technician on an ambulance trip to the hospital, then you should qualify.
If you don't receive treatment within 14 days, then an insurer can deny PIP benefits. This is a problem because some injuries do not manifest symptoms for a while. Nevertheless, the law is very clear you can be denied benefits if you delay too long.
The Florida legislature approved the law in an attempt to limit insurance fraud claims. Admittedly, insurance fraud has spun out of control in Florida and is a main driver of the cost of auto insurance in our state. Unfortunately, some people with legitimate injuries might be negatively affected because they don't know about the 14-day rule. Remember to go to the doctor or hospital after a car accident to be checked out.
What are Emergency Medical Conditions?
Florida requires that a person registering a vehicle carry a minimum of $10,000 in PIP benefits. But that does not necessarily mean that you will gain access to full amount after a car accident. Instead, you can only tap all $10,000 if you have an "emergency medical condition" (EMC) as defined by the statute. If not, then you are limited to $2,500 in benefits.
What is an emergency medical condition? The statute defines it as a condition that manifests acute symptoms (such as severe pain) to such an extent that a person would reasonably assume that bypassing immediate medical treatment could result in serious jeopardy to the patient's health or in the impairment of a bodily function or organ.
The law is very vague and doesn't properly explain how a doctor or other medical professional should note that the injury qualifies as an EMC. However, the law does not require that a doctor make an EMC finding within the 14-day window after a car accident.
Confused by Florida's Insurance Laws? Contact Us
Florida's no-fault insurance was designed to simplify the insurance process. Unfortunately, it has made things very confusing, especially when a car accident victim suffers serious injuries in a crash.
Please contact Halpern Santos & Pinkert, P.A., today. One of our Florida personal injury lawyers can meet with you to review the circumstances of your case. We offer a free consultation so there is no risk in calling.
Resource:
leg.state.fl.us/Statutes/index.cfm?App_mode=Display_Statute&URL=0600-0699/0627/Sections/0627.736.html
https://www.hsptrial.com/can-you-receive-compensation-for-pain-and-suffering/