Florida Car Accidents Cut in Half due to Pandemic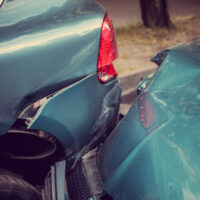 According to state data, the number of car accidents has dropped dramatically in the state due to the coronavirus pandemic. The Tampa Bay Times analyzed the data and found that the number of accidents dropped by 25% in March compared to the year earlier, but then dropped 50% in April.
This is good news for motorists and pedestrians, who should be seeing fewer trips to the hospital. It also helps to undo the surge in car accidents that we saw earlier in the year. According to state records, the number of accidents in January and February were on track for a 6% increase.
Widespread Reduction
The drop in car accidents wasn't confined to only one part of the state. Instead, many counties saw a drop in collisions.
For example, Pasco, Pinellas, and Hillsborough counties experienced a 55% reduction. Combined, they experienced 4,650 accidents in previous years on average. Thus far in 2020, they have combined for only 2,123. Of course, this data is preliminary, and the number of collisions might rise somewhat as motorists report their collisions in a tardy fashion. But lags in reporting cannot account for this dramatic drop.
Overall, Florida drivers got into 16,191 crashes in April 2020. That was compared to 33,692 for 2019.
Reasons for the Decline
The shutdown order was probably a big reason why we saw fewer collisions. It's simple math: the fewer people on the road, the fewer accidents. However, other factors could be at play. Many taverns and bars were shut down because of the pandemic, which limited the amount of drunk driving. Also, more people were working from home and therefore weren't out on the road using their cellphone to text their children or arrange pickup at daycare.
Although the number of wrecks declined, this did not mean that all reckless driving disappeared. Instead, data has shown that speeding increased in certain areas, with Tampa seeing a 10% increase.
Safety First for the Remainder of 2020
Now that the stay at home orders are being lifted, we anticipate more people to return to the roads. People are eager to get out to the beach, to eat at restaurants, and to drink at bars. The number of visitors to Florida will also probably increase. With roads getting more congested, more people will be involved in collisions.
It remains to be seen how many people will now work from home permanently. Commuter traffic makes up about 20% of all traffic on the road, so a small reduction in the number of people commuting could help. But we anticipate accidents to continue to rise for the remainder of 2020.
For this reason, it is vital that all motorists practice safe driving. Put away distractions and never drink and drive. Working together, we can continue to make our roads safer for everybody.
Contact a Coral Gables Car Accident Lawyer
At Halpern Santos & Pinkert, P.A. our Florida car accident lawyers fight for the right of injured victims to receive compensation following a car accident. Please contact us today. Our lawyers will explain your rights and chances of success in a complimentary consultation.
Resources:
tampabay.com/news/health/2020/05/30/crashes-are-down-more-than-50-percent-across-tampa-bay-and-florida/
https://www.hsptrial.com/4-reasons-not-to-give-a-recorded-statement-after-an-accident/