Wrongful Death Filed Over Contaminated Eye Drops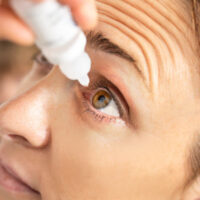 A wrongful death lawsuit has been filed against Amazon and the manufacturer of EzriCare eye drops after one of their customers became infected with a treatment-resistant bacterial infection known as pseudomonas aeruginosa. The infection led to the death of a customer and the family has filed a lawsuit claiming that both Amazon and the manufacturer are liable for his death. The FDA initiated a nationwide recall of the eye drops due to violations of the current good manufacturing practices.
The company that manufactured the eyedrops denied liability stating that they only manufactured the label. However, their company website indicated that they were in compliance with FDA standards and had institutional advisers on the payroll to help them avoid such occurrences as contamination. The company has since ceased operations and vanished.
Amazon is accused of liability as well. They made the product available to customers through their online marketplace. Someone died as a result of exposure to the product.
Pseudomonas aeruginosa 
Pseudomonas aeruginosa is a treatment-resistant bacteria that generally shows up in hospitals. The bacteria can cause infections of the blood and lungs (pneumonia). This form of bacteria is highly adaptive and many forms of antibiotics won't work on it. It is constantly finding new ways to defeat antibiotics and for that reason, it can often be fatal. In the case mentioned above, it was fatal leading to the death of a husband and a father of two.
The case against Amazon 
Amazon is being targeted in the lawsuit because of its policy of helping fledgling corporations make money. In truth, Amazon does very little due diligence on these products and some of them are unsafe for the public. In the case mentioned above, the manufacturer sold eye drops that were contaminated with a highly resistant form of bacteria. This led to the death of one of their customers. Amazon helps develop and promote these companies but takes no responsibility for the quality of the products they sell.
This isn't the first time that Amazon has been sued for product liability. Amazon is currently taking a defensive position in these lawsuits. They want to be able to claim that they are a marketplace as opposed to a store. In other words, they want to shift liability from themselves to the manufacturers. However, Amazon's role in promoting and developing these companies cannot be overstated. In many cases, serious injuries or even death can occur from products that were sold on Amazon's marketplace.
Case law indicates that Amazon can be held liable when one of its products injures or kills. However, the ball is still in play when it comes to many of these lawsuits and Amazon may yet find a way to defeat liability.
Talk to a Florida Product Liability Attorney Today 
Halpern, Santos & Pinkert represent the interests of those who were injured due to an Amazon product. Call our Florida personal injury lawyers today to schedule a free consultation, and we can begin discussing your path to recovering damages immediately.
Source:
cbsnews.com/news/eye-drop-recall-2023-methylsulfonylmethane-bacteria-contamination-dr-bernes-ligheyez/