Woman Sues After Pedicure Device Leaks Battery Acid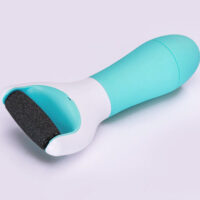 A woman has filed a lawsuit against the makers of an electric pedicure device. She claims she purchased the device at Walmart and less than six months after the purchase, it stopped working. Figuring that the matter was related to the battery, the woman opened the device. At that point, she realized that the battery had burst and acid from the battery leaked out on her skin. According to the lawsuit, she sustained second-degree burns.
The device contained a lithium-ion battery that was pre-installed. Ten other defendants have been named in the lawsuit including Walmart. The woman is seeking at least $25,000 plus medical expenses as compensation for the burn injuries. The injuries are characterized as "ongoing" or "permanent".
Understanding the lawsuit 
Products that are not designed safely and can injure customers when they operate the device in an expected manner are generally subject to recall. However, not all products are designed defectively. Some products have manufacturing defects. In other cases, it may not even be the product that caused the injury but a defectively designed or manufactured battery. Hence, why so many plaintiffs have been added to the lawsuit. At this point, the attorney representing the plaintiff can't be sure whose fault the battery mishap was. They only know that it was someone's fault and that someone is not their client. In cases like that, it's the typical course of action to name anyone who could have contributed liability and then allow the courts to dismiss complaints against companies that did not contribute significant liability.
Walmart can be held liable for making the device available to the public. They are responsible for the products available in their store. When a defective product causes injury to a customer, they can be held liable as well. That's why Walmart has specific standards when it comes to product safety. They don't tend to be pleased when they're dragged into a lawsuit caused by one of their vendors.
A determination will be made as to the battery defect itself. Chances are good that the device was assembled with the battery meaning that the original manufacturer is responsible for placing the dangerous product in the stream of commerce. Even if the battery was purchased by the manufacturer, they can be held liable for the injuries. The battery manufacturer can also be held liable.
A number will be assigned to the plaintiff's total damages. Second, a number will be assigned to the percentage of blame contributed by each company. All liable companies will then split the bill amongst themselves in accord with their percentage of the blame.
Talk to a Florida Product Liability Lawyer Today 
Halpern, Santos & Pinkert have the resources you need to take on large companies. Call our Florida personal injury lawyers today to schedule a free consultation and we can discuss litigation strategy immediately.
Source:
tribtoday.com/news/local-news/2022/06/mineral-ridge-woman-files-product-liability-suit/