When Is A Cruise Ship Liable For Sexual Assault?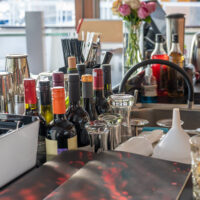 There are two scenarios in which sexual assault aboard cruise ships is actionable. However, before we begin, it should be noted that sexual assault occurs more frequently aboard cruise ships than it does in the general population. Some of the stories involve individuals who made a series of choices that cannot be entirely placed within a liability framework that imputes liability on the cruise ship. But some can.
The sexual assaulter was an employee 
Anything that an employee does while they're on the job falls under the liability of the company they represent when the crime was committed. So, you can sue a cruise line like Carnival if one of their employees committed sexual assault against a guest.
This may not be a frequent scenario, but it does happen, and when it does, it becomes very difficult for the cruise line to defend. Allegations of negligence include negligent retention and hiring, and negligent supervision.
The cruise line failed to respond to obvious indicators 
This type of allegation is filed under a theory of negligent security. If, for example, a person aboard a cruise vessel reports unseemly conduct to staff and later is assaulted, the individual can raise the point that the cruise line failed to respond to a security threat directed against a guest. In other cases, a 14-year-old girl was plied with alcohol in full view of the bartenders and her family was able to file a lawsuit against the cruise line on the basis of that sexual assault.
In fact, a cruise line takes on all of the same liabilities that a bar would with the added difference that it has boarding accommodations as well. You add a clouded sense of jurisdiction to this issue, and you have a situation that is ripe for sexual assault to occur. Since the cruise lines are on notice that rapists manipulate international waters to get away with crimes, the duty of care is expanded and the cruise lines are expected to be on the lookout for potential sexual assault scenarios.
Making your case 
Throughout the process of making a case against a cruise line, you need to know that the cruise line's civil defense attorneys will try to pin the blame on your poor judgment. Juries will hear these arguments and weigh them accordingly. Your attorney's job is to situate the blame within the context of their duty of care to guests and their failure to accommodate the guest's safety. Regardless of whether you feel you're at-fault for the incident or there were some careless choices you took, chances are good that the cruise line will have contributed liability to the situation. And personal injury attorneys don't charge for consultations.
Talk to a Florida Cruise Ship Assault Attorney 
If you were assaulted by another guest or crew member aboard a cruise ship, call the Florida personal injury lawyers at Halpern, Santos & Pinkert today to schedule a free consultation and learn more about how we can help.