What Is The Average Dog Bite Settlement?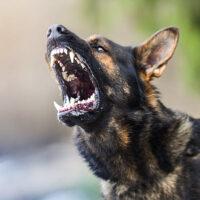 Florida law makes it comparatively easier to file a dog bite lawsuit against a pet owner than other states. In some states, the dog must have a history of violent conduct, bites, or be of a specific breed that is considered more aggressive than others. This includes, but isn't limited to, pitbulls.
Dog bite lawsuits aren't like some other types of lawsuits insofar as the extent of your injuries run the gamut from relatively minor skin abrasions to vicious maulings that require intense reconstructive surgery. For obvious reasons, the news only reports on the most sensational of attacks. But not all attacks are like that. So instead of discussing the "average" settlement, let's take a look at the two extremes.
Basic dog bite cases 
Your basic dog bite case is no picnic. Let's say that you're in a park and the owner loses control of their dog; the dog runs up to the nearest human and bites his arm. The human suffers skin abrasions, will need to seek immediate medical attention and may lose strength and sensation in his fingers from nerve damage. At the hospital, he receives stitches, may be required to wear a cast, and is likely to be placed on antibiotics. Since this is an emergency situation that requires immediate attention, he will be in the ER receiving these services.
Even when the victim incurs no other losses financially, he is still entitled to pain and suffering damages. Many victims miss time from work or can no longer do activities that they once enjoyed. PTSD from the attack may cause further distress. In these cases, your attorney would expect a settlement of at least three times your medical damages.
Catastrophic dog bite cases 
Dog bites are occasionally the subject of wrongful death lawsuits and sometimes, even when individuals do survive the attack, they end up disfigured for life or requiring multiple reconstructive surgeries to restore their face to some degree. This happens infrequently, but you are more likely to hear about it in the news.
Catastrophic dog bite lawsuits can settle for millions, but more often than not, the claims are filed against a homeowner's insurance policy. The insurance company will offer a settlement and then, if you want more money, you'll have to hire an attorney. In some cases, the insurance policy won't cover the extent of your damages. In that case, the remainder is placed against the homeowner's estate. They have the option then of either paying off the judgment or filing for bankruptcy (if they can).
Halpern, Santos, & Pinkert settle dog bite lawsuit 
HS&P recently settled a dog bite lawsuit in which a man was attacked by a German Shepherd. The man went to the ER where he was treated, given stitches, and suffered permanent scarring on his arm and back. Dog bite cases are generally covered by a homeowner's insurance policy unless the policy specifically has an exclusion. In this case, the insurance company made an offer but it only barely covered medical expenses. Ultimately, HS&P obtained a settlement on behalf of the plaintiff for more than 8 times the original pre-suit offer.
For more information on handling a dog bite lawsuit, call the Florida personal injury lawyers at Halpern, Santos & Pinkert today to schedule a free consultation.
Source:
star-telegram.com/news/nation-world/national/article257747813.html