Walmart Sued Over Computer Cleaner Huffing Car Accident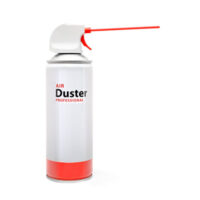 One woman was critically injured and her adult daughter was injured after the two women got into a car accident with another driver. The other driver had recently huffed some computer cleaner and was quite intoxicated while he was driving. He swerved his vehicle into oncoming traffic where he struck the women head-on. The driver had to be airlifted to a nearby hospital and her daughter was treated for less severe injuries. Now, they're suing Walmart for selling the computer cleaner to the other driver. Can they win this lawsuit?
Compressed air is a popular drug 
Inhaling compressed air produces temporary euphoria which makes it a popular drug for those who need a cheap high. It contains a gas known as DFE which produces psychoactive effects. In this case, the popular brand of compressed air has been involved in numerous vehicle accidents across multiple states. States can now test for the presence of DFE in the bloodstream to determine intoxication. That is how well-known the intoxicant is to law enforcement and the company that manufactures it. In a similar case filed 10 years ago, the company reported that it knew that some people were abusing the compressed air.
In response, the company said it has issued warnings on the duster stating that it can be harmful or fatal if inhaled. The company also claimed it introduced a bittering agent to make it less palatable to drug users. The plaintiffs say they see no evidence of a bittering agent and the brand remains popular with drug enthusiasts. In fact, drug abuse may account for a large percentage of the buyers' purposes.
Can this lawsuit be won? 
Okay, so we have a car accident that was the result of intoxication that was the result of a drug abuser finding easy access to an intoxicant from a popular store that makes the product available to the public. Walmart is being sued for distributing the product while the manufacturers are being sued for creating the product.
A popular analog for this lawsuit would involve alcohol. Can a bar or liquor store be sued for making alcohol available to a driver who then causes a car accident? The answer is 'sometimes' and it depends heavily on what state you reside in. Since alcohol is a known intoxicant used expressly for that purpose, case law protects bars and distributors in most cases. Compressed air is another matter entirely. Its primary use is ostensibly to clean electronic components. It can be abused and often is but that is not its express purpose. Paint and other chemicals can also be inhaled for a similar effect. The choking game produces a similar effect.
The problem with DFE is that it is addictive and abrupt use can cause withdrawal symptoms. So, if a user gets hooked on DFE, they may require medical services to stop safely. That sounds like it will become the foundation of the new lawsuit.
Talk to a Florida Product Liability Lawyer Today 
If you have become addicted to DFE or involved in an accident with a DFE user, you may be entitled to recover damages from the manufacturer. Call the Florida personal injury lawyers at Halpern, Santos & Pinkert today to schedule a free consultation and learn more about how we can help.
Source:
topclassactions.com/lawsuit-settlements/personal-injury/lawsuit-claims-walmart-liable-for-dust-spray-huffing/