Vegan Food Company Sued After Hundreds Sickened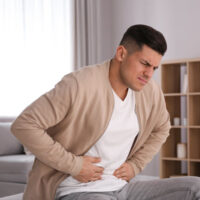 A company that ships vegan food products directly to buyers has been sued after a contaminant managed to sicken nearly 500 people, according to a recent report. The contamination appears to be related to a French lentil and leek crumbles. Individuals who purchased the vegan food reported gallbladder and liver problems. The first lawsuit filed against the company claims that a woman had to have her gallbladder removed due to damage caused by the vegan crumbles.
Some customers have expressed anger over how the company handled reports that their food was contaminated. Others raised concerns about cross-contamination. After 10 days of working hand-in-hand with the FDA, it remains unclear what caused the contamination.
The plaintiff in the first lawsuit to be filed claims that she ate the crumbles twice and both times she ended up in the emergency room. Eventually, doctors traced the problem to the gallbladder.
A law firm representing the victims says that they have now been retained by at least 75 plaintiffs. It remains unclear if the matter will be folded into a class-action or if individual suits will be filed in this case. Since the company mails food to people it is more than likely that we'll be looking at a multi-district lawsuit.
Symptoms 
Individuals who ate the crumbles report that they suffered severe gastrointestinal distress alongside liver and gallbladder dysfunction. The plaintiff who filed the first lawsuit claims that her doctors reported high levels of liver enzymes and ultimately traced the problem to her gallbladder which was eventually removed.
The company sent out a recall notice to customers stating that some experienced "gastrointestinal problems" relating to their crumbles. However, the notification did not mention gallbladder or liver problems.
Cases 
The cases are remarkably similar leaving no one confused about what happened. What we don't know is specifically what food-borne illness is responsible for the symptoms or how the contamination occurred.
The majority of plaintiffs reported that they cooked the crumbles and then ate them. Shortly thereafter, they experienced serious gastrointestinal distress, fevers, and abdominal pain. Subsequent lab work revealed blood and bilirubin (a liver enzyme) in her urine. Subsequent tests showed nothing wrong besides high liver enzymes. The plaintiff says she still has symptoms relating to the incident.
Another potential plaintiff was in a long-term COVID study at the time of infection. She was having regular blood work done when suddenly, her liver enzymes were coming back extremely high. During that same period, she reported feeling sick on and off. She reported that the majority of her food was purchased from the defendant.
Talk to a Florida Product Liability Lawyer Today 
Companies are responsible for the goods they produce and when they cause injury, they are required to pay for the injured party's medical expenses, lost wages, and reduced quality of life. Call the Florida personal injury attorneys at Halpern, Santos & Pinkert today and we can begin preparing your case immediately.
Source:
latimes.com/food/story/2022-06-27/daily-harvest-lawsuit-lentil-leek-crumbles