Unstable Bureaus & Chests are a Danger to Children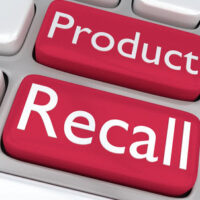 Several recent manufacturer recalls of bureaus and chests are very concerning. These bureaus have been recalled because they pose a hazard of tipping over given their faulty design. When these heavy pieces of furniture fall on young children, serious injuries can result.
If you were injured by a bureau toppling over, please contact our law firm today. Defective products are a menace to our families, and we can fight for fair compensation.
Recent Recalls
According to the Consumer Product Safety Council's (CPSC) Recall website, the following bureaus or chests were recalled recently:
IKEA's KULLEN 3-Drawer chests were recalled on March 4, 2020. The chests do not comply with government performance regulations, and consumers should either return the item or anchor it to the wall with a provided attachment.
Safavieh recalled its chests of drawers because they were a tip-over hazard on February 26, 2020.
Home Depot recalled 4-Drawer whitewash chests because they were a tip-over hazard if not anchored to the wall. The recall was announced on February 26, 2020.
On December 18, 2019, Hillsdale issued a recall of its five-Drawer Chests because they were a tip-over and entrapment hazard.
Because chests are tall and narrow, they are inherently unstable. However, many of these manufacturers are not complying with the safety regulations or voluntary standards, which makes them even more dangerous. Unsuspecting consumers may have a very dangerous piece of equipment in their home, unbeknownst to them.
Injuries to Children
A child could easily become entrapped by a tipped over bureau and could suffer serious traumatic injuries when it lands on them. If a chest is not anchored to the wall, then a child could pull it over while trying to open one of its drawers. Anything resting on the chest—including heavy televisions—could also topple onto your child.
These are not hypothetical accidents. According to the CPSC, there were 556 reported deaths associated with furniture tip-overs between 2000 and 2018. An additional 27,100 injuries requiring a trip to the emergency room were also reported. About 46% of these injuries occurred to children under age 18.
Children can suffer serious injuries such as fractures, abrasions, cuts, internal organ injuries, soft-tissue damage, and concussions. A child could also suffer serious injuries to their eyes and mouths, depending on how the chest of drawers lands on them. If a parent is not nearby, then the child could become entrapped and suffer additional problems, including crush injuries.
Sue for Compensation
Florida's product liability law allows people injured by defective products to sue for compensation. A manufacturer or other entity is legally liable when a dangerous product is sold in the stream of commerce and injuries result. So long as the victim was using the product properly, they should recover compensation to help them pay for medical care and cover other financial losses.
Contact our Florida product liability attorneys today. Halpern Santos & Pinkert cut our teeth on product liability lawsuits, and we can take the steps necessary to protect your health. We offer a free consultation, so there is no risk to speaking with a member of our team.
Resource:
cpsc.gov/s3fs-public/2019_Tip_Over_Report_0.pdf?kk87NU139Jb5NtMYAF.15ppcG4z0K66s
https://www.hsptrial.com/preserve-the-evidence-for-product-liability-cases/