Tips For Talking To An Insurance Claims Adjuster After A Florida Car Accident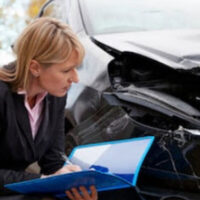 Life after a Florida car accident doesn't just return to normal if you unfortunately suffered injuries in the collision. And while you are working to heal both physically and emotionally from your injuries, you will likely also have to deal with another part of the post-accident process – being contacted by an insurance claim adjuster. Anyone who has been injured in an accident should anticipate this phone call which may even come before you are able to consult with a personal injury attorney for guidance. The most important thing to be aware of about insurance adjusters is that they are not your friends and have the ultimate goal of ensuring that you receive as little money as possible for your injuries. No matter how nice or understanding an insurance adjuster seems to be, you should keep tips in mind for talking to an insurance adjuster to help you avoid being baited by one of their tactics and saying something that could lower the amount that you are able to be awarded in compensation or even eliminate your ability to be successful with a personal injury claim altogether.
Things to Consider When Talking to an Insurance Adjuster
Make sure it's a real adjuster. Before saying anything, record the person's name, phone number, and business address, the insurance carrier they are representing, and who the person or entity is that they are covering. While it should be a deterrent that Florida law makes it illegal for a person to hold themselves out as an insurance adjuster when they are not, this law exists for a reason and it is best to make sure that you know who you are conversing with.
Keep disclosed information very basic. While you should remain calm and polite throughout the conversation, the only personal details you should provide are your name, address, and contact information. The insurance adjuster may try to ask you indirectly about your work or family by working these topics into seemingly casual conversation, but you can politely redirect the conversation.
Explicitly refuse to give a recorded statement at the beginning. Fortunately, there is law requiring that a recorded statement be given to insurance adjusters, but there are legal protections against you being recorded without your permission if you decline.
Do not discuss your injuries. While you should expect to be pressured for details of the crash and your injuries, you should decline to discuss these topics until after you meet with an attorney. You should also politely refuse to discuss your prior medical history and prior car accident history.
Avoid accepting a settlement or signing anything. A good rule of thumb is don't agree to anything in your initial conversation. That means that you shouldn't sign any documents nor accept any offers of a settlement that is likely much too low. Similarly, you should never give an insurance adjuster access to your medical records without first consulting with an attorney.
You Don't Have to Attempt These Conversations Alone 
As the Florida personal injury lawyers at Halpern Santos & Pinkert, P.A., we will take over the heavy negotiations and back and forth interactions with the insurance companies while keeping you in the loop about every important piece of information. Our dedication to our clients and genuine passion for helping the wrongfully injured means that we work hard to maximize compensation and keep your settlement in your hands where it is safe from insurance companies and other creditors. Contact us today for a free consultation.
Resource:
leg.state.fl.us/Statutes/index.cfm?App_mode=Display_Statute&Search_String=&URL=0900-0999/0934/Sections/0934.03.html