Three Factors That Make It Harder To Settle A Car Accident Case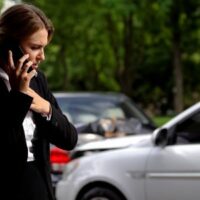 If you have been injured in a car accident that was caused by someone else on the road, you will likely reach a point where you ponder how much you would be willing to settle for. Between expensive medical bills and wages you may have lost at work due to your injuries, it is totally understandable if you are envisioning quick financial relief. Because this is an important part of your life, you should also be aware that there are factors that may make it harder for your personal injury claim to be settled. Below we will discuss three factors that can make a car accident case more challenging.
The Insurance is Questionable
One factor that can be pivotal to settling a case is the adequacy and limits of the insurance policy held by the driver who caused the collision. In fact, the value of an accident claim depends on the kind of insurance policy that each driver involved in the accident has in addition to the maximum limits of each policy. It also depends on whether the drivers have insurance whatsoever. The Insurance Research Council published statistics in 2019 that unfortunately identify Florida as a state with one of the highest rates of uninsured motorists in the entire country. Over 20 percent of drivers reported failed to maintain a policy while behind the wheel in the Sunshine State that year.
However, the silver lining is that Florida is also one of only a few states in the nation that has a no-fault insurance system. Therefore, in a worst case scenario where you are unable to recover from the other driver's insurance, you may still have the option of pursuing compensation from your own insurance policy.
What Happened is in Dispute
In some cases, a negligent party will willingly accept responsibility for their wrongful actions from the very beginning and the personal injury process is just a matter of figuring out where to meet in the middle. In other cases, the circumstances of the accident are so straightforward that liability is not in question (i.e. rear-end collisions).
However in still other cases, the parties disagree about how and why the accident itself occurred. These cases involve a greater investigation into the evidence and hard work to prove that things occurred when and how you say they did. It is therefore always harder to settle a case when the facts are in dispute.
Attempting the Personal Injury Process Without Competent Legal Help
If you have been involved in a car accident that left you injured, you may be wondering how to best proceed with settling a personal injury claim against the other driver and whether you should pursue this process on your own. An experienced car accident attorney offers the help you need to overcome challenges and establish the value of your case based on the circumstances of the accident itself, the details of the injuries and losses you incurred as a result. Your attorney can also help you demonstrate the impact on your life that those injuries and losses have had. As the Florida personal injury lawyers at Halpern Santos & Pinkert, P.A., we have more than six decades of combined legal experience helping car accident victims reach a successful outcome in their personal injury cases. We maintain high ethical standards while keeping your needs first as we dig into the details and fight for your rights. There are no fees until we guide you to the success of your claim so reach out to us today for a confidential free consultation.
Resource:
iii.org/fact-statistic/facts-statistics-uninsured-motorists