The Importance Of Hiring An Attorney After Being Injured In A Florida Car Accident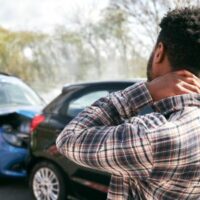 It is natural to initially debate whether hiring a personal injury attorney is necessary after being injured in a Florida car accident due to someone else's negligence. Indeed, just five percent of car accident claims are resolved at trial and depending on your level of damages and the circumstances of your accident, there are some circumstances in which it may be best to handle your claim yourself. However, in many circumstances, negligent parties and their insurance carriers make it tough on accident victims to recover the compensation they deserve regardless of how legitimate and severe the injuries clearly are. Having the right lawyer by your side can make all the difference in your ability to recover compensation for your medical care, lost wages, damaged property and other losses. The results of a study conducted by the Insurance Research Council indicated that people who have suffered bodily injuries in a car accident because of the negligence of a driver, manufacturer and/or government who are represented by an attorney are actually likely to win more than three times as much compensation compared with injury victims who attempt the process on their own. The study found that in 85 percent of cases where an insurance company does settle an injury claim, the injured party had hired an attorney.
How the Right Attorney Can Help
Retaining the services of the right attorney has many benefits in addition to the above-mentioned primary benefit of helping to increase your chances of being able to successfully recover in the first place. Some of the other benefits of hiring the right attorney are discussed below.
Managing the collection of important evidence. Being able to successfully establish liability against the responsible parties requires that you have documentation that supports your assertions and shows that the accident occurred when and how you claim it did. Your lawyer can assist you in obtaining the evidence you need to support your claim.
Dealing with the insurance company for you. Importantly, the law limits the amount of time that you have to seek compensation and affords you only one chance to accept compensation for your injuries. Insurance companies are fully aware of this and may try to take advantage of you by trying to get you to accept an offer that is much lower than what you actually deserve. Having your attorney on your side means that you have a buffer between you and the insurance company for everything from initiating an insurance claim to negotiating a just settlement.
Being able to accurately assess pain and suffering. It is imperative that your claimed actual damages that you have suffered are accurate as asserted, including your medical bills, property damage and lost wages. Many people who attempt to handle their own personal injury claim don't factor in another important step – assessing and claiming the costs that will be associated with the injury in the future. You will therefore want to rely on a legal team that has had extensive experience accurately assessing future medical costs and lost income potential to ensure that you get your claim right the first time around.
The Legal Team You Want on Your Side 
Having the right attorney on your side is crucial for obtaining the guidance and representation that can help you maximize your right to financial restitution. As the seasoned Florida car accident lawyers at Halpern Santos & Pinkert, P.A., we have advocated for clients throughout the Sunshine State for the last six decades. We offer dedicated and knowledgeable legal assistance to the accident victims who entrust us to help them hold the responsible parties accountable. Reach out to us today for a complimentary one-on-one consultation with an experienced member of our legal team.