The Case of the Missing Tree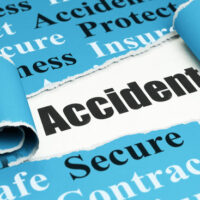 At Halpern Santos & Pinkert, our Florida personal injury attorneys regularly sound the bell that accident victims should fully document the hazards that cause their injuries as soon as possible. There is a simple reason: the entity in control of the hazard might quickly fix it, which makes obtaining compensation difficult.
In our every case, our personal injury lawyers act a little like detectives. We must piece together what happened in the moments leading up to our client's injury. By doing so, we can properly identify the person or entity whose negligence is at fault for the incident. Without evidence, however, our job is much harder.
Fallen Tree Injures Our Client…Before Disappearing
A recent case dramatically illustrates these principles. Our lawyers agreed to represent a 25-year-old woman who was injured when a Royal Palm Tree fell from the median onto her car. Consequently, she crashed through a guardrail, ran off the road, and was submerged in a canal.
Our client was lucky. Her father was in the front seat with her, and he was able to get her safely out of the vehicle before she drowned. Nevertheless, she suffered significant injuries, including an orthopedic injury and post-traumatic stress disorder (PTSD). These injuries were debilitating and left her in intense physical and emotional distress.
In this type of case, we must answer the question, "What caused the tree to fall?" Ultimately, the local government was responsible for the health and safety of trees on the median. If the government failed to cut down a diseased or decayed tree, then they could be held legally responsible for this omission, which led directly to our client's accident and injuries. However, it was also possible that the tree was healthy and fell due to a strong wind or loose soil, in which case the government would not be responsible.
Unfortunately, the local government quickly disposed of the tree soon after the accident. Our attorneys were never able to inspect it. All we had were maintenance records that suggested the tree was healthy. If these records were right, then our client could not receive compensation because the government could not control whether a healthy tree fell.
Technology to the Rescue
Rather than accept the maintenance records, our lawyers went to work. We were able to find a picture of the tree soon after it fell. We also obtained satellite photographs of the tree, which showed it throughout the years up to the date of the crash.
Armed with this evidence, we could see clearly that the tree was diseased and decaying because of a lack of care. In other words, the government did not do its job to properly tend to the palm trees. As a result, one of them fell onto our client and caused her injury.
This evidence was critical to our success. Ultimately, we settled the case for more than $400,000 for our client, who can now pay her medical bills and other expenses.
Speak with a Personal Injury Attorney Today
Cases stand or fall based on the evidence. For help with your case, please contact our law firm today. We offer free consultations where we can meet to discuss your case.