Suing a Drunk Driver for Compensation after an Accident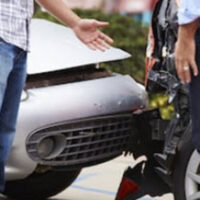 According to state statistics, over 5,000 drivers each year are involved in accidents due to intoxication. Driving under the influence is not only against the law in Florida, but impaired drivers cause millions of dollars in damage when they slam into other motorists and pedestrians.
If you were hit by a drunk driver, you should know that you might have a claim for compensation. Even if the state brings a criminal case, the civil courts exist to provide compensation for those injured in a crash. Reach out to one of our Coral Gables car accident lawyers for more information.
Proving Liability
The key in any car accident case is to prove that another driver was negligent. This means the person did not operate their vehicle carefully enough. Someone who is intoxicated is almost by definition negligent, if not reckless. To prove your case, our attorneys rely on a variety of information, including:
The police report
Results of any chemical tests administered to the impaired driver
Your memories of what happened
Witness testimony, such as how intoxicated the driver appeared after the accident
A civil case is independent of any criminal case, though evidence from a criminal case is often helpful.
Bringing a Dram Shop Suit
When an intoxicated motorist hits you, you might also be able to sue the establishment or individual who provided alcohol to them. This is what Florida's "dram shop" law allows. If the person supplied alcohol to a minor or a person who had a known alcohol problem, then they can be legally liable for any injuries.
Obtaining Compensation
Florida has a no-fault insurance scheme, which requires that most injured victims tap their personal injury protection (PIP) benefits first. The law also limits the ability to bring most lawsuits unless the victim suffered a serious injury, such as permanent and significant scarring or the permanent loss of a bodily system. With a lawsuit, it is often possible to obtain much more in compensation than what you would receive using only PIP benefits.
Do not assume that your injuries are too insignificant to warrant a lawsuit. It simply isn't the case that you need to be paralyzed or lose a limb to bring a lawsuit in Florida for a car accident.
Receiving Punitive Damages
In some situations, it is possible to receive much more in compensation for a DUI crash than another type of accident. Florida law allows punitive damages when a defendant commits intentional misconduct or acts with gross negligence. These damages are aimed at punishing defendants and convincing them—and the public at large—not to commit these types of bad acts. Our clients can keep punitive damages in addition to compensation for medical care, lost wages, and pain and suffering.
Speak with a Car Accident Lawyer Today
Drunk drivers cause unspeakable horror on Florida's roads. If you or a loved one was injured, please contact the Florida car accident attorneys at Halpern Santos & Pinker, PA, today. Our firm has over 60 years of combined experience representing injured victims like you.
Resource:
flhsmv.gov/pdf/crashreports/crash_facts_2017.pdf
https://www.hsptrial.com/can-you-receive-compensation-if-you-contributed-to-your-accident/