South Florida Boating Safety and Product Defects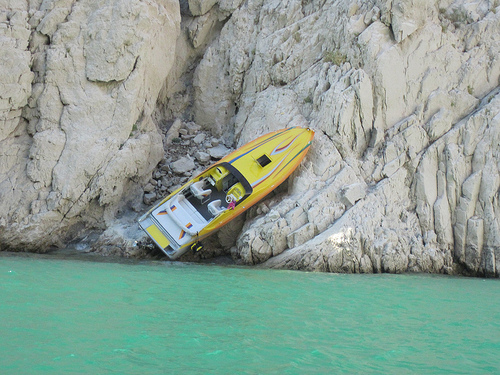 The State of Florida has more boating accidents than any of the other 49 states. This is for a number of reasons including the sheer number of boaters and the numerous waterways surrounding and throughout the state. The South Florida area has a particularly high number of boat accidents as boaters are able to use the waterways year around.
The following is a horrific example of the potential hazardous and dangerous situation that can occur with the operation of a boat, like any other motor vehicle:
During the Easter holiday in 2005, two young girls took out a personal water craft (PWC) or Waverunner in hopes of a quick and fun ride off of North Flagler Drive in the West Palm Beach area of South Florida. Minutes later the two girls were involved in a tragic accident, colliding with another boat while traveling very fast. One of the girls suffered severe brain damage and other physical injuries, while the other young girl died at the scene.
The Florida boat accident lawyers for the young girls are suing Yamaha claiming that the Waverunner had defective steering that only allowed the watercraft to steer while it was accelerating. They argue that the girls were unable to steer away from the boat prior to the collision. The attorneys argue that Yamaha knew about the steering problem and should have corrected it in this watercraft. Yamaha was the last of the PWC manufacturers to correct this steering issue in 2003 and the young girls were operating a 2001 model. The attorneys are also making a claim for punitive damages, claiming that Yamaha showed a "reckless indifference for human life."
Yamaha's defense claims that if the girls had known how to properly operate the PWC, they would have been able to avoid the collision. Furthermore, they argue that the girls were operating the PWC illegally because they were under 16 years of age, the minimum age to operate a PWC in Florida.
Opening arguments for both sides took place last week in Palm Beach County, Florida.
At Halpern, Santos & Pinkert, P.A., we handle all types of products liability and accident cases, including those involving boat accidents and boat defects. We recently handled a case involving a boat collision that resulted in the death of a young man during the Columbus Day Regatta, so we know first hand about boat outings that should have been joyous, but which resulted in tragedy.