Product Liability Suit Filed Against Popular Hair Relaxer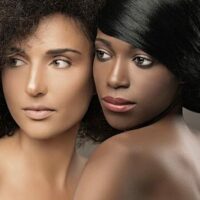 A product liability lawsuit has been filed against a company that produces hair relaxers or hair straighteners, a hair care product typically marketed to Black women. The product contains chemicals that break down the protein structure of the hair so that it lays flatter. However, there is some evidence linking the chemicals to uterine cancer.
According to the lawsuit, the hair straightener contains endocrine-disrupting chemicals (EDCs). Very little is known about EDCs impact on the human body, but testing on animals has proven that even in very small doses, EDCs can be harmful. That being said, humans are exposed to EDCs on a daily basis and pinpointing one source of EDCs as a primary culprit for a health condition remains a tall task.
Until recently, human studies had not been completed, but now that more is known about the toxic effects of EDCs, litigation related to harmful products is emerging. According to the lawsuit, those who use the hair straightening products are at increased risk of uterine cancer. EDCs are known to disrupt hormone levels in the body. The study showed that using a hair relaxer increased your risk of developing uterine cancer by 150%. The presence of EDCs also heralded an increased risk of uterine fibroids and endometriosis.
Who can file a lawsuit? 
If you have used hair straightener for an extended period of time and have complications related to your uterus including uterine cancer, endometriosis, uterine fibroids, or other hormonal disturbances, you may be entitled to compensation.
Allegations made in the lawsuit 
A lawsuit like this is filed under two theories of liability. The first is that the product was intrinsically defective or dangerous and would ultimately lead to injury or death. The second allegation is that the company knew or should have known about the danger and failed to warn the public.
While we didn't have longitudinal studies on the effects of EDCs on humans, we knew that endocrine disruptors caused problems for animals and it was more than likely they would cause problems for people too.
The company is accused of knowingly exposing the public to a chemical it had reason to believe was dangerous. The company will defend that allegation and likely capitulate to the first. In a product liability lawsuit, the plaintiff need not prove the defendant committed negligence. They need only establish that they were injured by the product when they used it in a manner that could be readily anticipated by the company. Alternatively, the defendants can fight the scientific claims in the new study.
Talk to a Florida Products Liability Lawyer Today 
Halpern, Santos & Pinkert represent the interests of plaintiffs in product liability lawsuits against companies that produce dangerous or defective products. Call our Florida personal injury lawyers today to schedule a free consultation and learn more about how we can help.
Source:
lawsuit-information-center.com/motions-hair-relaxer-lawsuit.html