Product Liability: Famous Dangerous Toys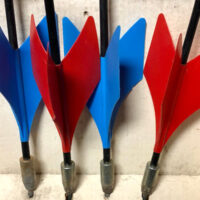 In 1987, lawn darts were banned after a little girl was impaled by one. Today, you can buy soft-tipped lawn darts from most department stores. But it wasn't until someone died that efforts were taken to make the darts less dangerous.
In 1988, Toys R Us issued a recall for a stationery set that included a razor blade. In 1993, Slip-n-Slides caused paralysis injuries to several adults due to the abrupt stop at the end. Warnings are now issued.
Today, however, let's talk about a more recent consumer safety alert related to toys. In 2007, a CSI fingerprint dusting kit sold to children was found to contain lead, asbestos, and other toxic chemicals. How did that happen?
How does asbestos get in toys? 
At the time, it was believed that lax safety standards related to Chinese factories caused asbestos and other toxic chemicals to contaminate the fingerprint duster. Lawsuits were filed by plaintiffs against CBS, which allowed CSI to be used by the manufacturer, and the manufacturer, which went bankrupt as a result of the lawsuits.
As part of the settlement, customers were issued refunds for the product paid for by CBS because the manufacturer filed for Chapter 7.
How does Chapter 7 bankruptcy affect a lawsuit? 
While TV shows provide you with exceptions to the rule, in most cases, if a company files for Chapter 7, it is simply dissolved. The new Goliath season shows a case where a company cannot file for Chapter 7 because the company has been accused of intentional misconduct. In this case, that never happened and the company just went belly-up. When the company is allowed to discharge the debt in Chapter 7, its assets are sold to repay the creditors, in this case, the plaintiffs. But in most cases, they've already depleted those assets or are in the process of depleting those assets and likely owe money themselves.
What happened to the children? 
It's unclear. The best test for asbestos exposure is a lung biopsy which is quite invasive. It may not be worth testing for until much later. Mesothelioma and related cancers can take decades to develop. If any of the customers develop cancer, it will likely cause a second lawsuit against any remaining defendants based on toxic exposure. So, it isn't clear if anyone developed cancer, but the power contained one of the most deadly toxins known to cause mesothelioma. So, the chances of exposure are high and the plaintiffs have to live with the fear that their lives may be cut short forever.
Talk to a Florida Product Liability Lawyer Today 
Toys and other products still injure children. If your child has been injured by a defective product, call the Florida personal injury lawyers at Halpern, Santos & Pinkert today. We have the litigation chops to take on a large corporation and can help you recover damages related to your child's injuries.
Source:
cnet.com/culture/asbestos-suspected-in-csi-fingerprint-kit/