Premises Liability: Business Owners Have A Responsibility To Keep The Premises Safe, But It Is Your Responsibility Not To Be Careless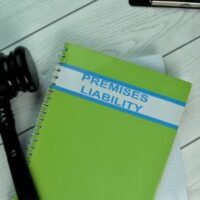 When two cars collide, the insurance companies embark on a complex investigation process to determine which driver bears which share of the fault for the accident.  When someone gets injured in an accident inside a shopping mall, restaurant, theme park, or other place of business, the assumption is that the owner of the property has a legal responsibility to keep the premises safe.  In other words, if you get injured in such an accident, you can file a premises liability lawsuit; if you can prove that the business owner knew about or should have known about the dangerous conditions that led to your accident but failed to remedy them, you can win your case.  To find out more, contact a Florida premises liability lawyer.
What Counts as Premises Liability?
Slip and fall accidents at supermarkets are the classic premises liability scenario, but premises liability laws apply to all privately owned properties that accept business invitees (customers or clients) or social guests.  These are some situations where an injured person might have grounds for a premises liability lawsuit:
A guest gets injured at a hotel swimming pool where there was no lifeguard on duty, even though there should have been
A theme park ride malfunctions, causing injuries
A customer becomes seriously ill after eating at a restaurant, due to the restaurant staff's insufficient attention to food safety
A party host's dog bites a party guest
An animal at a theme park or zoo attacks a visitor in an area open to the public
A party guest gets injured when the deck behind the host's house collapses
A shopper gets assaulted at a mall, and mall security fails to intervene in time to prevent serious injuries
The duty of care is higher for places of businesses than it is for the owners of private residence, but in both cases, premises liability laws apply.
Trespassers and Daredevils, Beware
Premises liability laws only apply if you were using the premises for their intended purpose.  You may have read the story about a Florida Man who jumped into a crocodile pond at a zoo and got his foot bitten; he did not have grounds for a premises liability lawsuit.  If the defendant (the company or person that owns the place where you got injured) can prove that you were doing something dangerous, that means that the accident was due to your negligence, not the defendant's, and you do not win your case.  Trespassing usually counts as negligence on the trespasser's part; fences weren't meant to be climbed, so it isn't the property owner's fault if you get injured while climbing a fence to enter someone else's property.  Trespassers can sue property owners for premises liability, however, if the property owner injured the trespasser intentionally.
Contact Us Today for Help
A premises liability lawyer can help you recover compensation for your medical expenses if you got injured in a preventable accident at a place of business or a social gathering in a private residence.  Contact Halpern Santos & Pinkert, P.A. for help.
Resource:
news.yahoo.com/bird-attack-disney-world-leaves-075008575.html