Nylon Overlays: An Important Tire Safety Feature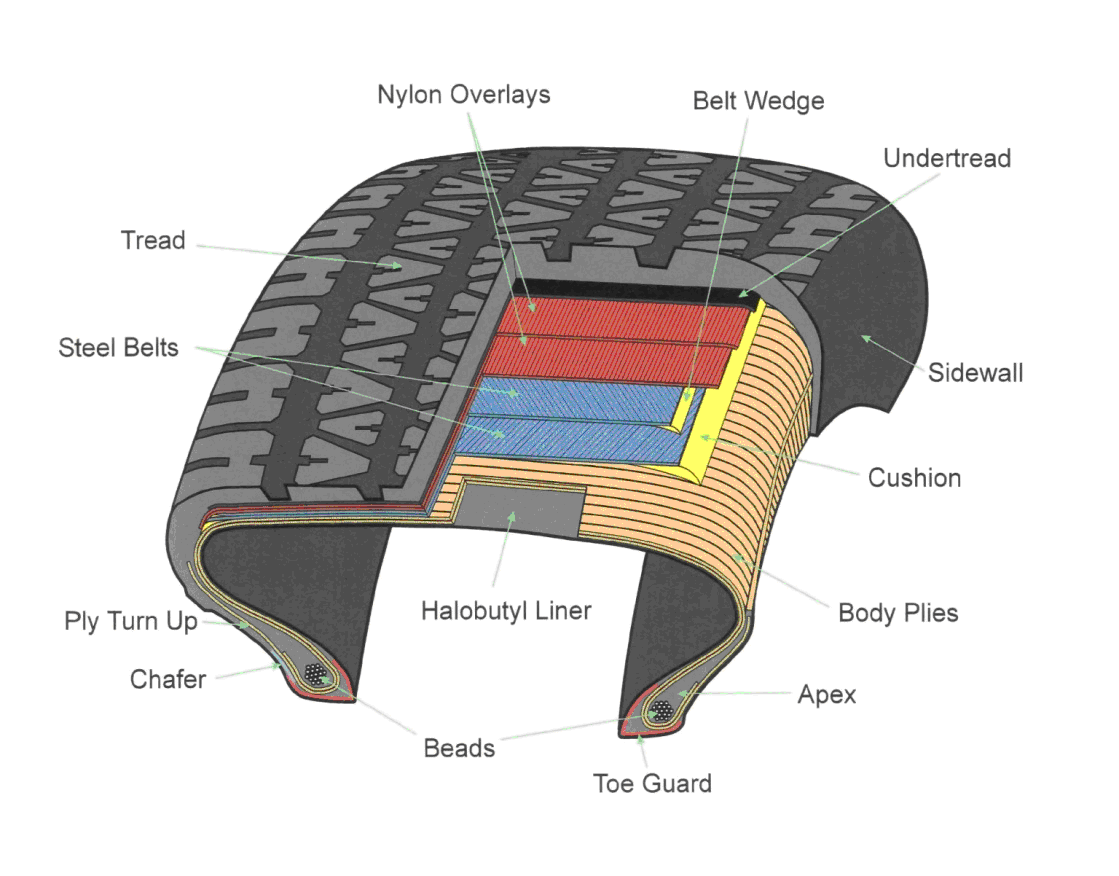 Florida drivers need to be aware of tire tread separations which are a phenomenon known to occur in hot weather climates.
When a tread separation occurs, the tire tread and top steel belt detach from the carcass of the tire, typically resulting in loss of control of the vehicle, and often times followed by rollover events and catastrophic injuries.
A tire is made up of different systems and components. Many of these systems and components have features designed to prevent tread separation because the consequences of such an event can be tragic.
One of the systems utilized to prevent a tread separation is a nylon overlay, commonly called a nylon cap ply, which is a layer of rubberized parallel nylon cords, which are wrapped circumferentially over the top of the steel belts and under the tread. These nylon overlays are designed to prevent catastrophic tread and belt detachments.
The nylon overlay or cap ply acts to prevent or retard the pulling apart of the two steel belts from each other which results in a tread separation. A tread separation typically begins at the outer edges of the steel belt, and by having this area wrapped in a protective layer of nylon the separation process is prevented from advancing.
Many tire manufacturers have admitted through testimony in lawsuits that the cost of adding this feature of a nylon overlay to a tire would typically cost less than one dollar per tire. After many years of arguing against the use of nylon overlays, many tire manufacturers are now utilizing this safety feature on a more routine basis because of its proven effectiveness.
We have handled cases at Halpern, Santos & Pinkert, P.A. against almost every major tire manufacturer in the world in connection with claims related to design defects for the failure to utilize or incorporate a nylon overlay or cap ply into the construction of the tire that suffered a tread separation. We also have handled a multitude of different product liability and crashworthiness cases that arise as a result of SUV and rollover accidents. Based on our experience in handling these types of cases we believe that nylon overlays or cap plies should be standard equipment on all passenger and light truck tires sold in North America. It is of interest to note that this critical safety feature is in fact standard equipment for many passenger and light truck tires sold in the European market.