Memorial Day Weekend Driving Safety Tips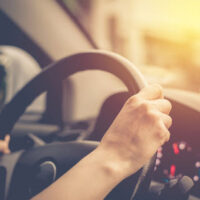 The Memorial Day Weekend unofficially signals the annual start of summer and many Americans look forward to celebrating. Every year on the last Monday of May, the men and women who have given their lives while serving in the U.S. Armed Forces are honored through this national holiday. For some people, Memorial Day comes with a tradition of barbecuing in the backyard. For others, it can mean traveling to a new location for vacation or attending a party with loved ones. Regardless of how we each celebrate the holiday, it is important that we all be mindful of how to get to and from wherever we are choosing to engage in the festivities.
Understanding the Risks of the Holiday
In addition to being a celebratory time, this is also one of the deadliest times of the year for anyone traveling on the road. In 2019, Memorial Day had more fatal crashes than any other holiday. There is one unfortunate but distinctive reason why accidents are so prevalent during what should be a festive period – the abundant alcohol consumption. There is nothing wrong with celebrating safely in an appropriate environment but problems can quickly arise when people choose to drink before getting behind the wheel. During the 2018 Memorial Day period, 37 percent of fatalities involved an alcohol-impaired driver.
Safety Tips for Memorial Day Driving
Time it Correctly
As a general rule of thumb, earlier is better when it comes to hitting the road on any holiday. Whether you are staying local or planning to take a road trip, make sure that you put the bulk of the driving during daylight hours when your visibility will be optimal and you will likely be the most alert.
Inspect and Maintain Your Car
The condition of the vehicle you are driving at the time you are planning to hit the road is also important. You should not plan to take any extended trips if you know that you need maintenance on your car and have not yet had it done. Only plan to travel if you have had your car serviced regularly enough to know that it is in good working condition or have inspected it and determined that it is ready to go.
Don't Drink and Drive
There are several potential consequences of drinking and driving. Everything from decreased reaction times to driving aggressively to a blatant failure to comply with road rules can happen when a driver is impaired. Instead of drinking and driving, plan to use a ridesharing company or designate a sober driver well in advance.
Seeking Justice for Your Injuries 
All of the safety tips in the world unfortunately can't prevent every accident on Memorial Day nor every other day of the year. This is because so many of them are caused not by diligent drivers like you but instead by the negligence of others. If you have been hurt in a crash, it is likely that your injuries were caused by another person and you have every legal right in that case to hold that person accountable. As the Florida car accident lawyers at Halpern Santos & Pinkert, P.A., we have the knowledge and resources to successfully help you and your family obtain the maximum compensation that you are entitled to. We will fight tirelessly to seek justice for the damage and harm you have suffered from your Florida accident while remaining your reliable legal advocate every step of the way. This begins with you reaching out today for a free consultation.
Resources:
injuryfacts.nsc.org/motor-vehicle/holidays/memorial-day/
autoinsurance.org/deadliest-holidays-to-drive/