Lawsuit Filed Against Tesla, But Human Error Cited In Crash Report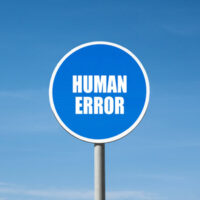 An investigation was conducted after a couple driving a Tesla slammed at 60 mph into the back of a tractor-trailer that was parked. Obviously, the tractor-trailer was not at fault for the accident, but questions lingered as to whether or not Tesla's autopilot was responsible.
At present, an official investigation into the incident has concluded that the driver pressed the gas pedal resulting in the accidental acceleration of the vehicle. The plaintiffs have not responded to news that the investigation has been concluded against them. This may result in the dismissal of their claim. However, the plaintiffs do not have to accept the official report. They can, if they choose, conduct a report of their own.
While it is possible that the driver slammed the accelerator instead of the brake, it may not be clear that you can make such a determination with the information that officials had. A careful investigator will determine whether or not the investigative report reached its conclusion by elimination or because it had solid evidence, which seems difficult to get. If it's the former, then there is still room to fight.
Refuting an official accident report 
You don't want to find yourself in this position. Chances are very good that this lawsuit will not survive the accident report. However, it could. The plaintiff's attorneys will be focusing on other reports of accelerator-related Tesla accidents. If they exist, then they can be used to buttress the plaintiff's argument. However, chances are good that the investigators already considered these avenues. In some cases, they rely too closely on information provided to them by the company. Musk gives off the impression that the rules don't apply to him because he's too important to society. So, it's not clear how the company will play litigation. They would probably take a defensive position and then be as aggressive as possible from there.
At this point, it looks bad for the plaintiffs as the Tesla itself did not contribute to the accident.
Autopilot lawsuits 
Aside from a few in the early stages, we haven't had a lot of autopilot lawsuits because Tesla tells every driver that the auto-assist feature cannot be used independently of human attention. So, if a Tesla does cause an accident, the liability falls on the driver. In cases where the driver kills someone else while taking their attention off the road, they have been charged with manslaughter.
Essentially, Tesla makes the autopilot your problem. So, unless it malfunctions, which is hard to prove, it's going to be difficult to file suit against Tesla.
Talk to a Florida Auto Liability Lawyer Today 
Halpern, Santos & Pinkert represent the interests of Florida plaintiffs in lawsuits against companies and individuals who cause injury by negligence. Call our Florida personal injury lawyers today to schedule a free consultation and learn more about how we can help.
Source:
wcjb.com/2023/02/10/fhp-report-deadly-tesla-crash-i-75-gainesville-caused-by-human-error/