Lawsuit: Corrective Lens Permanently Damaged Plaintiff's Vision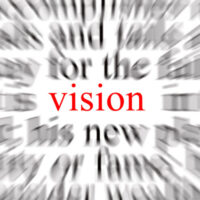 There is a lot to unpack here as the case is a big deal and can have a broad impact for medical device companies. In this case, a plaintiff was injured by a corrective lens implant. The company that designed it was accused of failing to warn potential customers, doctors, and regulators about a potential danger of the implant. However, the company argued that because their lens is similar to products that are already on the market, there was no need to warn regulators concerning the defect.
Essentially, every new medical device and drug is tested and the results are reported to the FDA. In the event that a medical device is similar to a product that is already available on the market, the device maker can sometimes forgo the burden of testing the product prior to entering it into the stream of commerce. These matters are covered under Food, Drug, and Cosmetic Act (FDCA). That happened here. However, the plaintiff filed a lawsuit under her state's own product liability act. The defendant company moved to dismiss the lawsuit on the grounds that the FDCA preempted state product liability law. The defendants lost the argument and now the case will be allowed to move forward. Below, we'll take a look at the arguments.
What happened? 
After the surgery to install the lenses, the lenses shifted and tilted. The surgeons who installed the lenses attempted to remove them, but some of the product was left behind. This resulted in permanent vision damage to the plaintiff who filed a lawsuit against the company for failing to report the complication and failing to warn doctors and patients about the known complication. The company that manufactured the lenses sought to dismiss the lawsuit on the grounds that they had no duty to report the known danger because there were other products on the market already with the same problem. The district court judge found in favor of the defendant dismissing the lawsuit, but the plaintiff appealed. The appellate court found that the matter was at best unclear and sent the case to the state supreme court.
This is important. The Connecticut Supreme Court which overheard the case determined that the duty of care a manufacturer has to report a known danger supersedes any considerations under federal legislation. In other words, the company must report any known dangers of a product to those in the best position to prevent the product from causing harm. That means disclosing the matter to doctors who could have made a more informed decision about what product to use. Of course, this will cost them money, but it will prevent them from blinding future customers. So the lawsuit survived.
Talk to a Florida Product Liability Lawyer Today 
Halpern, Santos & Pinkert represent the interests of those injured by defective products in Florida. Call our Florida personal injury lawyers today to discuss your injury and we can begin preparing your suit immediately.
Source:
reuters.com/legal/litigation/federal-law-doesnt-bar-connecticut-lawsuit-over-bausch-lens-implant-appeals-2022-08-08/