Lawsuit Against Baby Food Manufacturers Moves Ahead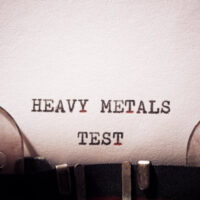 Several baby food manufacturers have been cited for allowing toxic amounts of lead and other heavy metals in their food—far in excess of federal regulations and safe levels. This has resulted in a number of litigants claiming that their children have developed autism-spectrum disorders and ADHD as a result of early exposure to heavy metals.
The plaintiff is a child who suffers from autism-spectrum disorders and ADHD. The defense sought to exclude expert testimony that would create a link between heavy metal poisoning and specific psychiatric disorders like autism and ADHD. The judge has denied that request. That matter will now be put before a jury.
What are the facts? 
The facts are as follows:
The parents believe the baby food caused their child's autism and other developmental disorders
The baby food companies deny this claim
The baby food companies deny the claim that their baby food contained toxic levels of heavy metals
A Congressional hearing provided evidence that the baby foods contained toxic levels of heavy metals
The Congressional report was based on the testing of these baby foods by independent labs. The labs found the presence of lead, cadmium, arsenic, and mercury. The report also indicated that while the companies that produce this food do test their individual ingredients for heavy metals, they don't necessarily test for all heavy metals, and they don't test the finished product, only the ingredients.
The report indicated that there is plenty of reason for concern that neurological disorders could develop in children who are routinely fed baby foods from the defendants. The report recommended requiring all baby food manufacturers to test the finished product, not just the ingredients, phase out toxic ingredients, and ensure that FDA standards actually protect children from toxic levels of lead.
What is the defense? 
The defense will deny all allegations made by the plaintiffs including the Congressional report indicating their baby foods contained toxic levels of chemicals. They will likely claim that there was contamination at a specific factory, but it does not represent the overall quality of their product. Further, they will claim that there is no link between heavy metal poisoning and the sorts of neurological disorders the plaintiff has. Even if there were, how can the plaintiffs prove that their child's autism is the result of a baby food and not genetic? How can we tell the difference between an acquired neurological disorder and a genetic autism-spectrum disorder?
In other words, there is plenty of room for doubt, but plaintiffs are not prosecutors and they do not need to prove their case beyond a reasonable doubt. If they can establish that the plaintiff was fed on the baby food and the baby food contained toxic levels of heavy metals, then the jury may believe it's more likely than not that the baby food company is responsible.
Talk to a Florida Product Liability Attorney Today 
Federal standards on baby food are not very high right now. For the time being, it's buyer beware. If you believe your child has been injured due to baby food, call the Florida personal injury lawyers at Halpern, Santos & Pinkert today to schedule a free consultation and learn more about how we can help.