How Do You Counter Insurance Adjuster Tactics?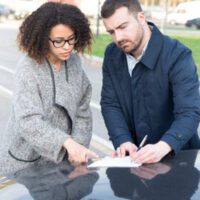 In the 1990s, insurance giant Allstate decided it wanted to boost its bottom line, so the company hired a consultancy firm, McKinsey, to devise a strategy that would send its profits into the stratosphere. McKinsey recommended a strategy known as the 3 Ds—deny, delay, and defend—that has become a blueprint for the entire industry.
As you might guess, insurance companies that use the 3D approach are not looking out for the best interests of injured victims. If you have suffered a motor vehicle accident or an injury on someone else's property, you might innocently submit a claim for compensation expecting to get paid. As many people in Coral Gables soon find out, obtaining fair compensation is harder than it should be.
What is the 3 D Approach?
The 3 D strategy consists of the following:
Deny claims. This can include outright denying that the accident is covered by the policy or it might consist of offering a lowball amount to settle. Some people with serious, permanent injuries have been offered only a few thousand dollars, which is a ridiculously low amount.
Delay settling. Insurers know that badly injured people might not be able to work and therefore have no income coming in. They expect victims to be desperate for money and willing to accept almost anything. For that reason, some insurers drag out the claims process.
Defend aggressively. When a case can't settle, a lawsuit is unavoidable. Some insurers relish going to court, feeling that they can intimidate a victim, especially one who doesn't have a lawyer.
This strategy has been very effective for insurers, which have seen their profits soar over the past few decades. Indeed, insurance companies are some of the largest corporations in the country.
How Do You Fight the 3D Approach?
If you want fair compensation for your injuries, you need someone standing beside you who understands how insurance companies operate. Sure, Florida's bad faith insurance law prohibits some of the worst practices, but many insurers still routinely violate innocent victims' rights.
Here's how to fight back:
Hire an attorney. An attorney understands how to properly value your injuries and can aggressively negotiate a settlement. A seasoned lawyer won't even blink at a lowball offer or a threat to take a case to trial. Some insurers will back off if they see that a claimant has a lawyer.
Avoid giving a recorded statement. An insurance adjuster might try to trip you up and get you give them information they can use later. For example, you might be asked, "Your injuries aren't really that serious, right?" You might agree, only to have that statement be used to minimize your claim.
Sit tight. It can be difficult to wait for the settlement process to play out, but patience is key. It is better to wait and get fair compensation instead of settling too soon for too little. Once you agree to a settlement, you will not be able to sue the defendant for more compensation later.
Document everything. Hold onto all bills, receipts, and repair estimates related to your case. Also keep every letter from the insurance company. This information can prove crucial later.
Call Halpern Santos & Pinkert, P.A. for a Free Consultation
At Halpern Santos & Pinkert, P.A., we have sat across from all of Florida's big insurers in all kinds of personal injury cases, including car accidents and slip and falls. We know the industry, and they know us. To get started today, please schedule a free consultation with one of our Florida motor vehicle accident attorneys.
Resource:
justice.org/sites/default/files/file-uploads/AAJ_Report_TenWorstInsuranceCompanies_FINAL.pdf
https://www.hsptrial.com/hit-by-a-delivery-truck-who-can-you-sue/