High Trucker Blamed For Devastating Crash Killed Two/Injured Five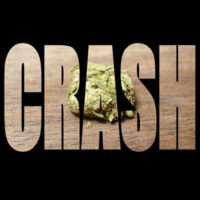 A trucker who was allegedly under the influence of marijuana caused a destructive accident that ended the lives of two people and sent another five to the hospital. There are two elements to this case that are important to understand. First, the question of whether or not the trucker was negligent may not be related to the presence of marijuana in his system at all and second, law enforcement may not be able to establish that the trucker was high at the time of the accident.
State laws regarding marijuana are vastly different. Marijuana can stay in your system for up to a month. In some states, the mere presence of marijuana in your system can be used as a pretense to file a DUI against you. However, scientifically, there is a great amount of confusion over how to establish if someone is "too high" to drive. The science behind marijuana testing is not close to the science behind alcohol testing because marijuana lasts in the blood for an extended period of time.
It is therefore possible to face a marijuana DUI even if you're not high at the time of the accident. You would need only to be in the accident and then have your blood tested later. However, whether or not marijuana impaired this driver's ability may not matter at all. Below, we'll take a look at the elements of negligence that are independent of the marijuana allegations.
What happened? 
The trucker barreled into the backs of several cars that had stopped along a toll road. While this seems exactly like the type of thing a high person would do, these sorts of accidents happen all the time and are often fatal. Trucks cannot stop "on a dime" like smaller vehicles. They brake much slower. If a trucker isn't paying attention to what's in front of them—for whatever reason—then these accidents can occur with or without the presence of marijuana in the trucker's system.
Essentially, that is what happened here. There were a number of vehicles stopped at a toll booth and the truck failed to slow down in time, striking the vehicles and causing a multi-car accident. Witnesses say that the truck "barely slowed down". The driver is facing 7 counts of causing severe injury or death while under the influence of a controlled substance. He told police that he was reaching for the radio when he struck the vehicles. The driver agreed to a blood draw and the presence of marijuana was found in his system. The marijuana could have been smoked a month ago, but it looks really bad for this defendant.
Analyzing the plaintiff's claims 
One personal injury lawsuit has been filed against the driver or his company thus far, but it's a sure thing that there will be more. Two are dead and five more are injured. Regardless of whether or not marijuana was involved in the accident, the driver is responsible for the injuries or deaths since he failed to stop for stopped traffic, keep a proper lookout, and operate his vehicle safely.
Talk to a Florida Truck Accident Lawyer Today 
Halpern, Santos & Pinkert represent the interests of those injured by negligent truck drivers. Call our Florida personal injury lawyers today to schedule a free consultation and we can begin preparing your case immediately.
Source:
southbendtribune.com/story/news/crime/2022/11/15/truck-driver-dui-marijuana-indiana-toll-road-crash-chasen-thompson/69650437007/