GPS Misuse in South Florida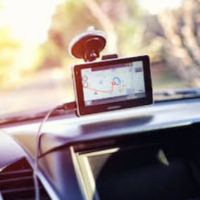 Not long ago, The Guardian reported on how GPS devices (global positioning system) are actually changing our brains and leading to odd and unintended consequences. GPS technology has been around for some time. In fact, first used by the military and put into use in 1973, the technology was being used by the government for decades prior to being fully operational and released for public use in 1995.
Since that time, GPS devices quickly grew and began popping up in the trucking industry, with expensive and bulky devices being mounted into truck cabs. Next, everyday drivers started purchasing them and signing up for expensive plans. Finally, the technology was embedded into our modern cell phone technology, forever changing how we would find our way.
At Halpern, Santos & Pinkert, P.A., we love GPS and think it's likely one of the greatest innovations of modern times. But many Americans simply fail to use the technology responsibly. In fact, they completely misuse GPS devices, leading to terrible consequences on the road. Here are some common types of GPS misuse and how they can lead to injury and death.
#1 Following the Directions in Spite of Common Sense 
There have been plenty of stories – some true and some urban legend, of course – of people ignoring the obvious roadway in front of them and following the GPS directions, even into the ocean.
#2 Not Watching the Road
Perhaps the most common problem with GPS devices comes from the fact that people tend to look at them. After all, they have a screen, they have a map, they are entirely visual devices, whether a separate device or on our phones. We know we shouldn't text and drive, we know we shouldn't get distracted, but somehow people still focus their eyes on the GPS rather than keeping eyes on the road.
#3 Type and Go 
Obviously, safety and good sense would dictate that you should enter your destination into the GPS or phone, secure the device in a holster somehow, and only begin traveling once all of your tactile tasks are completed. However, a lot of people attempt to change course, type new directions, or otherwise handle and mess with GPS devices, despite being fully underway and traveling at highway speeds. This is purely negligent, and it can get people killed.
#4 Ads! 
Yes, the time has come where advertisements will start popping up on Yelp, Google, Apple Maps, and other GPS-driven applications. Whether you are trying to follow Yelp's directions to a new restaurant or trying to map out directions to your friend's house, you may start noticing advertisements for businesses near you. Ads, if done properly, are designed to catch your attention – exactly the sort of thing we don't want to happen while you are driving.
Help After a GPS-Related Car Accident 
If you or someone you care about has been injured by another driver on the road, because that driver was messing with electronic devices, including a GPS device, contact the Florida motor vehicle accident attorneys at Halpern, Santos & Pinkert, P.A. today, and schedule a free consultation to discuss your case.
Resources:
zdnet.com/article/whoops-driver-follows-gps-directions-right-into-the-ocean/
theguardian.com/technology/2016/jun/25/gps-horror-stories-driving-satnav-greg-milner