Goodyear, FedEx Face Lawsuit Over Faulty Tires After Deadly Crash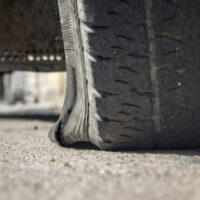 An Alabama woman has launched a lawsuit against Goodyear and FedEx after a tire blowout accident claimed the life of her husband. According to the wrongful death lawsuit, FedEx employed faulty retread tires that resulted in a FedEx truck blocking traffic. Her husband then slammed into the back of the FedEx truck.
The lawsuit, which names Goodyear and FedEx, claims that faulty retread tires were responsible for the initial incident that resulted in the truck obstructing traffic. However, the allegations stop short of implicating anyone for the accident.
Ultimately, retread tires tend to be safe if they are retread properly. The process requires that the retreader look at the tire casing and ensure that it is still sturdy enough to retread. Treads are necessarily worn down over time and the cost of replacing an entire tire is significantly more than performing a retread. While some believe that retreads are intrinsically dangerous, there will never be a successful case that holds companies liable for retreading.
While a jury might be convinced that a retread is intrinsically dangerous, the courts will likely require that the plaintiffs make a specific claim about the individual tire and the negligence contributed by the various parties. It could be that the tire blew because of a pothole or road debris. We just don't know. So, the allegations here aren't enough to win a case in most districts.
Analyzing the allegations 
Retreading is done by every major delivery company in America. There was some panic spread about the dangers involving retread tires, but most of that panic turned out to be baseless. People believed that retreads were responsible for depositing tire debris all over American highways. It is still true that new tires can suffer from tread separation. And for older tires, ensuring that the treads are still serviceable is part of the duty of care every logistics company absorbs as the cost of doing business. So, there's no way you can claim that all retreads are intrinsically dangerous. That will never be an argument that will sway a jury when they're exposed to information concerning the ubiquitousness of retreads in the industry.
However, it is possible to say that an individual tire was retread improperly. If so, then the retreader is primarily liable for an accident. Goodyear may be sued and eventually dropped from the case when it turns out that the tire was retread. FedEx may still incur liability because they drove on a faulty tire. Ultimately, the allegations against either company are less likely to hold merit than the case against the retreader.
Talk to a Florida Defective Tire Lawyer Today 
Halpern, Santos & Pinkert represent the interests of Florida residents who have been injured in vehicle accidents involving a defective tire. Call our Florida personal injury lawyers today to schedule an appointment and we can begin discussing your case immediately.
Source:
businessinsider.com/fedex-goodyear-wrongful-death-lawsuit-fiery-car-crash-2022-12