Federal Lawsuit Claims Social Media Platforms Are Defective Products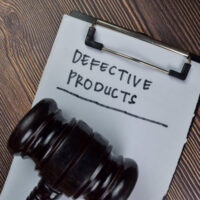 Thanks in large part to lobbying efforts by the tech industry, it is nearly impossible to sue a social media company for third-party content. In other words, so long as the social media company isn't responsible for the content themselves, they cannot be sued. The problem is that social media companies function like publishers insofar as they curate and expose users to specific content. They create the algorithms that decide which content you will see. In some cases, this content is highly inappropriate.
On some basic level, we have always had this problem. But social media has multiplied it. Our relationship to screens is not necessarily healthy. People become addicted to scrolling. This is a much bigger problem for teens who lack the experience and emotional control to manage compulsive habits.
Ultimately, sites like Facebook, TikTok, and more are being blamed for the deteriorating mental health of some teens. But there's no theory of liability that holds a platform like Facebook accountable for the suicide of one of its users. Hence, lawyers representing the plaintiffs must be creative.
The state of the lawsuit 
Over 100 cases have been consolidated in California where the majority of these companies operate. The plaintiffs claim that the use of the "products" leads to depression, anxiety, eating disorders, insomnia, self-harm, and suicide.
To be sure, other theories of liability have been tried. These include labeling Facebook as a "publisher" who "curates" content (and is thus vicariously responsible for it). At this point, the courts are determining whether or not Facebook can be considered a "defective product" for the purposes of a product liability tort.
What do the plaintiffs need to prove? 
First, they need to prove that Facebook is a product. Then, if Facebook is a product, they would have to establish that it is intrinsically defective or inherently dangerous to most or some users. If it's only some users, then you would have to establish that Facebook failed to warn about the dangers. All of that seems easy to prove. But the plaintiffs have more work to do.
Once Facebook is determined to be a product, it can be said to be addictive. However, the defendants can claim that it's the cellphone that makes it addictive, not the platform itself. If Facebook was only available on desktops or laptops, no one would ever get addicted.
This is exactly the type of case that takes a decade to resolve because there are so many questions with no answer and the court is going to be setting precedent for years to come. If a case like this wins, then social media companies will have a responsibility to curate content more intentionally.
Talk to a Florida Product Liability Lawyer Today 
Halpern, Santos & Pinkert represent the interests of Florida residents injured by dangerous or defective products. Call our Florida personal injury lawyers today to schedule a free consultation and learn more about how we can help.
Source:
news.yahoo.com/lawsuit-you-tube-snapchat-tik-tok-are-defective-products-that-should-be-held-liable-for-harm-202636005.html