Family Of Plumber Awarded $15.6 Million After Electrocution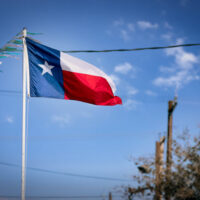 The family of a Texas plumber filed a lawsuit against an asset management company that owned the residential apartment complex the plumber was working at the time of the accident. According to the report, the plumber was electrocuted when he attempted to move a metal flag pole that was touching a powerline. Two coworkers were severely injured in the same incident. The coworkers were awarded $2.5 million each while the family of the slain worker received $10 million vis a vis the jury's verdict.
The defendant blamed the employees for the incident claiming that they moved the flagpole unsafely resulting in the accident. However, the plaintiffs were able to prove that the company placed the flagpole near powerlines and near a water main which was under repair at the time. There was also evidence that the asset management company moved the flagpole prior to the incident. The company was assessed 50% liability for the incident.
Understanding the lawsuit 
Contractors and others who are invited onto a property to perform work are owed a duty of care by the company that invited them there. Such lawsuits are filed under a theory of premises liability. In this case, the company was faulted for placing the flagpole too close to the powerlines and thus creating a potentially dangerous condition. When a nearby water main broke and repairs were required, a foreseeable accident occurred resulting in one death and two injuries. Since it was the apartment complex's choice to move the flagpole near the powerlines, they were ultimately held 50% responsible for the accident which means that the plaintiffs can collect 50% of their damages from the jury award.
The jury did find that the workers contributed liability to the accident, likely by proving that the work could have been done safely had the proper precautions been taken. A witness for the defense would have testified that they work along powerlines sometimes and that a little preparation could have prevented the tragedy. The jury ultimately found that the work likely could have been done safely but the choice to move the flagpole close to the powerline caused the dangerous condition.
In Florida, you can file a personal injury lawsuit even if you are 99% responsible for an accident. Your damages won't be very high, but you can receive some award. In Texas, where this lawsuit was filed, the cutoff is 50%. So the plaintiffs just made it. A plaintiff that contributes more than 50% liability to their injury is prevented from filing a lawsuit against a defendant.
Talk to a Florida Electric Shock Injury Attorney Today 
Electrical shock injuries are filed on numerous legal theories including premises liability, product liability, and more. The Florida personal injury lawyers Halpern, Santos & Pinkert can help those injured by electrical shocks recover damages related to their injuries. Call today to schedule a free consultation and we can begin discussing your case immediately.
Source:
prnewswire.com/news-releases/texas-attorney-jason-stephens-of-stephens-law-wins-15-6-million-verdict-for-family-of-electrocuted-plumber-301525066.html