Dram Shop Liability Laws In Florida: When Is It A Bar's Responsibility To Prevent Drunk Driving?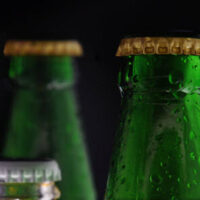 In a car accident where one of the drivers was under the influence of alcohol, insurance companies and law courts will probably determine that the drunk driver bears most or all of the responsibility for causing the accident; the fault certainly will not lie with any other drivers or passengers injured as a result of the collision.  Could there be any other responsible parties, though?  According to Florida's dram shop liability laws, an establishment that serves alcohol, such as a bar or restaurant, can bear legal responsibility if there is evidence that the employees continued to serve alcohol to the at-fault driver when they knew or should have known that the person was too drunk to drive.  A Florida car accident lawyer can help you recover damages after being injured by a drunk driver, whether or not dram shop liability laws apply in your case.
What Is a Dram Shop, and How Can It Be Responsible for a DUI Accident?
"Dram shop" is a 19th century term that refers to an establishment that sells alcoholic beverages; a dram is a unit of measurement that saloons used to measure alcohol.  The term fell out of common parlance around the time that automobiles became affordable to the general public.  Today, dram shop liability laws state that a business that serves alcohol (such as a bar or restaurant with a liquor license) can be held responsible for the damage caused by a person who consumed alcohol there if the employees knew or should have known that the patron was at high risk of causing damage because of their intoxicated state.  This means that, if a drunk driver hits you, it is possible to sue the bar where the driver got drunk.
The Woods, a restaurant in Jupiter, Florida that is named after the golfer Tiger Woods, was the target of a highly publicized dram shop liability case in recent years.  In December 2018, Nicholas Immesberger, a bartender at the restaurant, died in a single-vehicle accident while driving home after his shift at The Woods.  Immesberger, 24, had stayed at the bar drinking for several hours after his shift ended, and in their lawsuit, his parents alleged that his co-workers at the restaurant must have known that he was too drunk to drive, and they had certainly observed his tendency toward binge drinking.  The plaintiffs originally named Tiger Woods and his girlfriend Erica Herman as defendants but later dropped their names from the suit.  The case against the restaurant went to trial in March 2021.
Contact Halpern Santos & Pinkert About Dram Shop Liability Lawsuits
A car accident lawyer can help you recover compensation for your medical expenses if you got injured in a car accident that involved alcohol; invoking dram shop liability laws is only one of the ways to win your case or get a fair settlement from the insurance companies.  Contact Halpern Santos & Pinkert, P.A. in Coral Gables, Florida to discuss your case.
Resource:
dailymail.co.uk/news/article-9083651/Tiger-Woods-Florida-restaurant-inspected-trial-wrongful-death-lawsuit.html