Do You Need a Lawyer after a Florida Car Accident?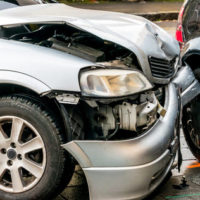 Thousands of car accidents occur every year in Florida. In fact, the most recent statistics from the Florida Department of Highway Safety and Motor Vehicles show that the state saw over 400,000 car accidents in 2018. These resulted in hundreds of thousands of injuries and over 3,000 fatalities.
If you were injured, you might not know what to do. The insurance rules in Florida are confusing, and you might feel overwhelmed. Below, we talk you through whether you need a lawyer to help you with your case.
Do You Only Have Property Damage?
You might not have suffered any bodily injuries in a car accident. If not, then you probably only have a claim for damage to your vehicle. In this type of car accident, you probably do not need an attorney. You can instead make a claim with the at-fault driver's insurer to cover the cost of repairing your car. If your car was totaled, then you might receive a lump sum for the car's value before the accident.
Accidents that cause only property damage do not typically result in prolonged negotiations. The insurance company might require that you take your car to a particular body shop, which then tells the insurer how much the damage costs to repair. But in most cases, getting compensation is straightforward.
Are Your Personal Injuries Minor?
Florida's required no-fault insurance can cover minor injuries like cuts, abrasions, or bruises. State law requires that anyone registering a vehicle have at least $10,000 in personal injury protection (PIP) benefits. You can tap them to cover 80% of your medical expenses and 60% of your lost wages up to your policy limit. For minor injuries, your PIP benefits should be enough.
Did You Suffer Serious or Permanent Injuries?
In order to bring a lawsuit for injuries under Florida Law one must suffer some form of a permanent injury. Florida Statute 627.737 requires one of the following:
Death
Permanent and significant loss of an important bodily function
Permanent and significant disfigurement or scarring
Other permanent injury
With a lawsuit, you may be entitled to receive compensation to cover your full medical costs and lost wages. You can also seek damages for pain and suffering (including disfigurement, mental anguish, inconvenience and loss of the capacity for the enjoyment of life). Because building these cases is complicated, you would benefit from a lawyer's help. Your lawyer can help negotiate a fair compensation with the at-fault driver's insurer.
Was the Other Driver Uninsured?
If you have uninsured/underinsured motorist coverage (called "UM coverage"), you can make a claim when you are struck by a driver who has no liability insurance or limited liability coverage. Uninsured motorist coverage is optional, so check whether you carry it. UM coverage also provides compensation for medical bills, lost wages, pain and suffering, disfigurement, mental anguish, inconvenience and loss of the capacity for the enjoyment of life.
Sometimes, a UM insurer tries to deny benefits, so you might need an attorney to help you submit a claim. For more information, contact Halpern Santos & Pinkert today. One of our Florida car accident lawyers will be happy to assist you. We offer a free consultation to those who call.
Resource:
firesportal.com/Pages/Public/QuickStats.aspx
https://www.hsptrial.com/when-a-vehicle-changes-from-under-steer-to-over-steer-look-out/