Defective Airbag Lawsuits In Florida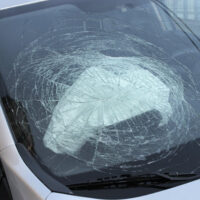 Recently, the National Highway Traffic Safety Administration (NHTSA) issued a recall for over 52 million airbag systems installed in cars across the United States. These airbags are believed to have defective inflators that can explode in the faces of drivers when they deploy. Following an 8-year investigation into the airbags, the NHTSA declared that airbags manufactured by ARC Automotive and Delphi Automotive were defective. This is the first step in the agency's method of enforcing a mandatory auto parts recall.
The NHTSA alleges that the airbags are defective due to improper welding by the aforementioned companies. Welders from these companies allegedly created a weld slag that can clog a vent inside of the inflator canister that is designed to allow gas to escape quickly and fill airbags immediately following a car accident. In the faulty airbags, enough pressure builds up that it causes an explosion resulting in the canister flying apart.
In this article, the Florida defective airbag attorneys at Halpern, Santos & Pinkert will discuss filing a lawsuit against a company for a defective airbag.
When can I sue over a defective airbag? 
In Florida, you are allowed to sue a company that manufactures a product that results in injury. In the case of defective airbags, several things can go wrong. The airbag can fail to deploy at all resulting in serious head injuries to the victim. As mentioned above, the airbag can deploy too forcefully resulting in severe injury to a passenger or driver. In other cases, the airbag deploys too late resulting in head injury to a driver or passenger.
In other cases, a faulty ignition switch is responsible for an airbag failing to deploy. In some cases, a car crash can cause the engine to turn off. When the engine is off, the airbag fails to deploy properly resulting in an injury to those inside of the vehicle.
You can sue the company that manufactured the defective airbag under the theory of product liability. Unlike other types of personal injury lawsuits, a plaintiff need not prove that the company was negligent in order to file a claim. In other words, the company whose product caused injury to a consumer is strictly liable for the injuries that occurred.
If you are injured because an airbag failed to deploy, deployed too late, or deployed too forcefully, you can file a lawsuit against the party that manufactured the defective airbag and the company that manufactured the vehicle that entered the defective airbag into the stream of commerce. This means that GM can be held liable if these airbags injure or kill a driver or a passenger. In the case of death, GM can be held liable for the wrongful death of a driver or passenger who is killed when the airbag deploys too forcefully.
Talk to a Florida Defective Airbag Attorney Today 
Halpern, Santos & Pinkert represent the interests of those who have been injured by defective airbags. You have a right to recover damages if you were injured in an accident in which an airbag failed to deploy or caused injury when it deployed. Call our office today to schedule a free consultation and learn more about how we can help.
Source:
https://www.cbsnews.com/news/arc-delphi-airbag-recall-52-million-nhtsa/