Cruise Ships And Medical Malpractice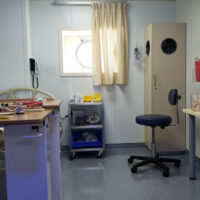 For years, it was nearly impossible to sue a cruise line for providing poor medical services. The case that led to this decision gave rise to something known as the Barbetta Rule. The Barbetta Rule essentially made cruise ship doctors independent contractors which prevented the cruise line from being sued directly for negligence. This remained the case until a lawsuit was filed in 2012 alleging negligent medical care led to the death of a passenger.
In this case, an 82-year-old man suffered a head injury while aboard the cruise ship. He went to the ship's infirmary where minimal medical intervention occurred and was told to rest in his cabin. Three days later, he died of his injuries. His children filed a wrongful death lawsuit against the cruise company on the grounds of deficient medical care. Their lawsuit was dismissed on the grounds of the Barbetta Rule, but an appellate court determined that the rule was outdated.
Today, lawsuits can be filed against a cruise line for medical malpractice. In some cases, the doctors themselves have been found to be unqualified to perform medical services aboard ships. In other cases, passengers felt as though their medical emergencies were not taken seriously, doctors reached hasty diagnoses, and they suffered severe injury as a result of being shuffled along without the proper care.
Understanding cruise ship medical malpractice lawsuits 
Hiring an unqualified contractor is not a defense to a lawsuit. Trucking companies get sued all the time for failing to vet independent contractors and hospitals have a non-delegable duty of care to ensure their doctors are qualified to perform the procedures they perform. In essence, the Barbetta Rule created a special exception only for the cruise industry that prevented those aboard cruise ships from filing lawsuits under a theory of respondeat superior. This is the same theory of law that holds companies accountable for the negligence of their employees. Corporate personhood protects corporations in some ways, but exposes them to liability in others. Today, it doesn't matter if the cruise industry considers the doctor an employee or an independent contractor. The cruise industry is expected to facilitate their passengers with worthy medical services.
What happens if I'm seriously injured aboard a cruise ship? 
Cruise ship infirmaries are not hospitals and can only offer small-scale services to treat minor injuries, illness, and other problems. Further, cruise ships generally only have one medevac helicopter onboard. If someone is in dire need of a hospital, they end up on the helicopter and are flown to the nearest one. However, what happens when you need the helicopter and it's already in use? Well, then you have a problem.
In most cases, lawsuits are filed because the doctor fails to make a timely diagnosis and the patient ends up dying from the lack of medical services. For those who enjoy cruises, it's something you need to be aware of. These doctors have no information about your individual issues.
Talk to a Florida Cruise Ship Injury Attorney Today 
If you have been injured aboard a cruise ship or a failure to provide adequate medical services, call the Florida personal injury attorneys at Halpern, Santos & Pinkert today to schedule a free consultation and discuss your injuries in more detail.