Could Video Game Manufacturers Face Addiction Lawsuits?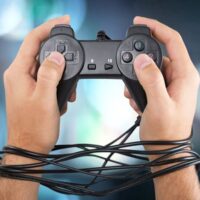 We've written extensively about the social media addiction lawsuits that have been filed by the parents of several teenagers who allegedly took their own lives after devastating interactions on social media. The teens and pre-teens were said to be normal, fun-loving kids until a dangerous obsession with social media destroyed their mental health and eventually culminated in their suicide. Social media companies are being blamed for exposing children to suicidal content, causing body image problems, and fostering addiction through the use of dopamine-infusing algorithms. A whistleblower complaint indicates that Facebook knew about the negative impact of their platforms on younger users but did not adjust their algorithms.
Fortnight lawsuit 
A lawsuit filed in Canada names Epic Games as a defendant amid allegations that Fortnight is so addictive that it caused their children harm. Among the allegations against Epic Games are that the company hired a psychologist to make the game as addictive as possible. The lawsuit mirrors those filed in Canada against tobacco companies alleging that the companies knew that their product was addictive and could cause harmful side effects. Since the games are marketed toward children, hacking their dopamine channel to foster an addiction is likely not going to help video game developers in court.
Will these suits move forward in the U.S.? 
Every user who purchases a video game is bound by the EULA which forces them into arbitration. However, EULAs do not apply to minors leaving a small window for a lawsuit to move forward. While adults can file lawsuits against video game companies, the EULA binds them to arbitration and then only furnishes them with the cost of the game. So, if the EULA applies to you, your options are quite limited. However, if there is proof that the video game companies are using psychological hacks to foster addiction and this addiction causes serious mental health problems for the user, then there is a question of whether or not the companies are intentionally inflicting emotional distress on users. Intentional misconduct could be the basis for overriding the EULA and other factors that prevent lawsuits but any adult gamer filing a lawsuit would have an uphill battle proving their case. The video game companies have too much protection from Silicon Valley lobbyists who fear that such a lawsuit would open a floodgate and make the industry unsustainable.
For parents, the burden falls on you to monitor your children's screen time and provide variety and structure to their emotional lives. What's true is that standards regarding video games, social media, and other screen products may change as more companies attempt to get away with mind control. But we're far away from the legislation that would permit such lawsuits to move forward.
Talk to a Florida Product Liability Lawyer Today 
Halpern, Santos & Pinkert represent the interest of those who have been injured due to dangerous or defective products. Call our Florida personal injury attorneys today to schedule a free consultation and learn more about how we can help.