Continental Tire Issues Nationwide Recall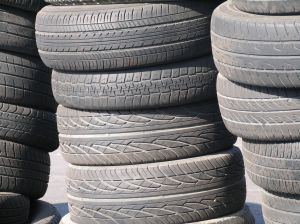 On March 19, 2011, NHTSA announced that Continental Tires would be recalling 390,000 light truck tires. Approximately, 330,000 of the tires in question were original equipment in the 2008 and 2009 Ford F-250 and F-350 pickup trucks. An additional, 60,000 tires were sold as replacement tires.
Continental issued the recall as a result of the tire's susceptibility to suffer tread belt separations. A tread belt separation is a phenomenon where a tire's tread becomes completely detached from the underlying tire structures. This phenomenon exposes the operator of a motor vehicle to the sudden and unexpected loss of control, often resulting in a rollover and catastrophic injuries and even deaths to vehicle occupants.
The recalled tires experienced a high rate of uneven wear, vibration and separation at the belt edges; all conditions that could lead to tread belt separations. Continental has already received notice of one fatality and a personal injury.
The recalled tires are the following:
CONTINENTAL / CONTITRAC / LT275/70R18 125/122S
CONTINENTAL / CONTITRAC TR BSW / LT275/70R18 125/122S
CONTINENTAL / CONTITRAC TR OWL / LT275/70R18 125/122S
As South Florida tire lawyers, Halpern, Santos & Pinkert, P.A. will be closely following the Continental recall. We have handled dozens of cases involving Continental tires and other recalled tires and continue to handle a significant number of tire defect cases.
Tires are intended to be designed to resist tread belt separation because the consequences of this event are known to be tragic. As shown by the recall, tread belt separations can occur due to design and manufacturing defects despite the fact that a tire manufacturer complies with the minimum federal standards.
At Halpern, Santos & Pinkert, P.A. we have handled numerous product liability cases involving recalls, including tires, seat belts, and other component parts of motor vehicles. Recalls may also apply to other types of products, especially products related to child safey, such as cribs, child car seats and restraints, and toys.