Boy Fighting For Life After Salmonella Poisoning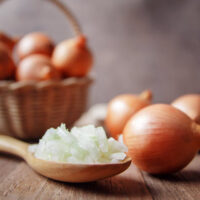 Infectious disease lawsuits are quite difficult to win. The rare exception is when you get food poisoning from a restaurant. These lawsuits may not be hard to win, but a couple days with a stomach bug is not going to net you a lot of money in compensation. Maybe $1,000 in nuisance cash, if you're lucky.
Rarely, however, the infection is so bad that it is actually life-threatening. A Texas boy is now fighting organ failure after his parents say he got salmonella from a local restaurant. The incident comes after a multistate salmonella outbreak impacted thousands of individuals. The source of the salmonella was tainted onions.
The chain restaurant responded to the lawsuit by saying that they take their food safety very seriously and are coordinated with food safety experts to track problems in their supply chain. Since the issue isn't directly related to the chain's negligence, the onion supplier is likely to face the brunt of the allegations for failing to safely store their product.
Establishing causation in infection lawsuits 
Establishing where an infection occurred is the most difficult part of pursuing these lawsuits. Further, such lawsuits tend not to result in severe injuries, so the matter does not end up in court very often. However, when someone has a particularly bad reaction to a salmonella infection, then there is cause to investigate the matter. Further, we know that there was a salmonella outbreak linked to bad onions. So establishing causation, in this case, is easier than most.
Nonetheless, the plaintiffs will need to establish that the boy did, in fact, suffer from salmonella poisoning and there is no other place one could reasonably expect that he acquired the infection. In other words, it's going to be more likely than not that the source of the boy's infection was the tainted onions that we know had a salmonella risk associated with them.
As stated prior, lawsuits like this don't usually move forward because the injuries are temporary, last for a day or so, and there isn't a lot of money involved in settling such a claim. In this case, however, the boy suffered sepsis, multi-system organ failure, and is continuing to fight for his life. He had a particularly bad reaction to the salmonella infection and hence his damages, medical expenses, pain and suffering, and other potential losses are much higher than they would be in a typical food poisoning case.
Since the onions are tracked, the plaintiffs need only establish that the restaurant had access to the tainted onions and served them. From there, they can file claims against the onion distributor and any others who contributed liability to the tainted onions. It sounds like the companies will move to quickly settle and put this matter behind them.
Talk to a Florida Personal Injury Attorney Today 
If you have been injured due to the negligence of another party, the Florida personal injury attorneys at Halpern, Santos & Pinkert can help you recover damages related to your injuries. Call today to set up a free consultation and we can begin discussing your options immediately.
Source:
star-telegram.com/news/state/texas/article255264351.html