Avoiding A Summertime Teen Car Accident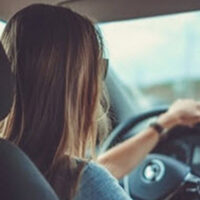 Summer may have just officially started but officials are already warning parents of an increasingly dangerous time period between Memorial Day and Labor Day when many fatal accidents unfortunately occur during the height of summertime. And while this is always a dangerous time of year for younger drivers, this year may end up being especially bad as the youngest people behind the wheel continue to try to return to normalcy after more than a year of COVID-19. According to a recent news release issued by AAA, teen driving deaths have already increased by almost 12 percent during the past year in some states around the country.
Why is Summer Driving Risky for Teens?
Summertime brings some of the best weather of the year in most places throughout our country. But unfortunately, clear skies and an abundance of sunshine doesn't necessarily equate to the roads being safe. Statistics from the National Safety Council indicate that the months of July and August lead the way in motor-vehicle fatalities happening, and June is not far behind. One of the biggest reasons for this is also one of the scariest for anyone who has a teenager of driving age. When school is released for the summer, teenagers trade their books for car rides. The youngest drivers on the road are already one of the groups most likely to end up in an accident, so the sudden summertime flood of many more of them on the road places both the drivers themselves and others who are driving around them at risk. Younger drivers pose an increased risk on the road because they:
Lack significant road experience
Tend to engage in distracted behaviors
May have peer pressure to drive recklessly
There are many reasons why a teen could end up in an accident this summer, but none of them justify scenarios that could potentially be avoided. Before you let the teenagers you love hit the road this summer, take some time to review the safety tips you should discuss with them.
Driving Tips for Your Teen
Help your teen avoid an accident this summer by discussing clearly and repeatedly emphasizing that:
Seat belts are a driving requirement
Speed limits and other road rules should always be complied with
Drinking (or drugs!) and driving is never a good idea
Phones should be not be used while behind the wheel
We Can Help After an Accident This Summer
If you are a parent, you can undertake every effort to ensure that your children practice proper safety precautions when behind the wheel and always avoid being in an accident. These preventative measures unfortunately can't prevent every accident. If you or someone you love has been injured in a Florida car accident, you should turn to a legal team that will be dedicated to helping you navigate successfully through these challenging times. With over 60 years of combined legal experience, the Florida car accident lawyers at Halpern Santos & Pinkert, P.A. are the team you need to help you fight for your right to compensation for your injuries. Contact us today for a complimentary meeting so that we can begin together.
Resource:
msn.com/en-us/news/us/deadliest-days-of-summer-increase-concern-for-teen-drivers-aaa/ar-AAKFJNA