Actor Sues Tesla After Wheel Spontaneously Detaches From New Car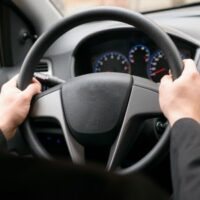 Most of us regard safety recall notices from car manufacturers as just another piece of junk mail to discard or to use as scrap paper.  It is best to heed those notices, though, as annoying as it is to take your car to the dealership to get a part replaced when your car has been working just fine.  Defective car parts can cause serious injury, though, and whether it is your responsibility or the car manufacturer's to pay for the treatment of your resulting injuries depends in part on whether the company issued a recall notice for the defective part and whether you got the part replaced once you found out that it was defective.  This issue is at the center of many product liability lawsuits.  If the cause of the car accident that resulted in your injuries was a defective car part and not an error by either driver, contact a Florida personal injury lawyer.
Mena Massoud's Product Liability Lawsuit Against Tesla
Mena Massoud played the title role in the live action version of Disney's Aladdin, which is set in a fictional world where most events are attributable to magic.  Magic does not explain, however, why the wheel of Massoud's brand-new Tesla Model 3 spontaneously disintegrated shortly after he bought it.  In September 2018, Massoud visited a Tesla dealership in South Florida, where he bought a Tesla Model 3.  The next day, he was driving his new electric vehicle on Hollywood Boulevard.  As he was changing lanes, the front right wheel of the car spontaneously collapsed and detached from the vehicle, causing Massoud to lose control of the car.  Massoud suffered injuries in the resulting single-vehicle crash, but after treatment, he recovered fully from his injuries.
In May 2019, Massoud filed a lawsuit against Tesla, alleging product liability and seeking damages to compensate him for his accident-related medical expenses.  His is one of many formal complaints against Tesla regarding its vehicles' fragile wheels.  Massoud's was not even the most destructive accident in South Florida resulting from a design flaw in a Tesla car.  In another incident, a 50-year-old man died when his Tesla Model 3 collided with a semitrailer; his family alleged that, in an appropriately strong car, the collision was survivable, but because of the Tesla's poor design, the collision knocked the roof off of the Tesla.  Other accidents have resulted when drivers were unable to override the cruise control systems in Tesla vehicles.  Car journalists have referred to Tesla's stubborn autonomous driving features as "autopilot."  More technologically advanced does not always mean safer, and car manufacturers have a legal responsibility to ensure that their products are safe before making them commercially available.
Let Us Help You Today
A product liability lawyer can help you recover compensation for your medical expenses if you got injured in a car accident caused by a design flaw or defective part in your car.  Contact Halpern Santos & Pinkert, P.A. in Coral Gables, Florida to discuss your case.
Resource:
tmz.com/2019/05/31/aladdin-star-mena-massoud-suing-tesla-lawsuit/