Accidents at the Gym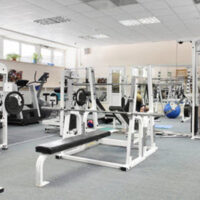 Most people go to the gym to push themselves in the quest to get fitter. However, no one expects to be injured by a negligent employee or defective equipment. Yet, injuries are common. For example, there are over 24,000 injuries on treadmills alone. Unsuspecting members can leave the gym in an ambulance as they struggle to recover from serious injuries.
With a new year upon us, many people are heading back to the gym to lose extra pounds they packed on during the holidays. If you were injured, please reach out to a Florida premises liability attorney to review whether you have a legal claim.
How People are Injured at Gyms
Many people get injured at the gym because they are in terrible shape and press themselves too hard. But they sometimes are injured because the gym or staffers did not use reasonable care.
For example, gym members can suffer an injury from the following:
Slip and falls
Defective equipment
Poorly maintained facilities
Electrocution
Careless employees
Assault on the premises
Holding the Right People Liable
If you were injured at the gym, there might be many different entities you can sue. For example, you might sue the gym owner. Under Florida premises liability law, businesses owe a duty of care to those they invite into the business. This means that the gym must make sure equipment is in good condition and that machines work properly. If a piece of equipment is defective or broken down, staff should warn customers and promptly remove or fix it.
You might also sue a gym employee for failing to use reasonable care in the day-to-day operations of the gym. Staff members might overlook a puddle of liquid on the floor or cracked tiles that are slippery underfoot. A personal trainer might not adequately instruct a member on how to lift weights correctly.
Some staff members might also intentionally assault a gym member. This can include sexual assault or any inappropriate touching. The gym might be liable because they were negligent in how they hired an employee.
In other situations, a fellow gym member could have harmed you. They might have been careless when handling machines, or they could intentionally attack you.
Membership Waivers
Before joining a gym, new members usually must sign a waiver of liability. Virtually every gym has them, and they serve a business purpose: the gym is trying to limit whether a member can sue them for being negligent.
This waiver will have language stating that you agree not to hold the gym liable if you are injured. Unfortunately, courts will enforce a waiver if it is sufficiently clear and its intent is obvious. However, a waiver must cover the conduct that actually injured you. Sometimes it doesn't, which means you can still bring a lawsuit. Your personal injury lawyer will need to review the language to determine whether the waiver is effective.
In some cases, the equipment that injured you could have been defectively designed or manufactured. If so, the gym's waiver will not prevent you from suing the manufacturer and possibly others.
Call Us Today
The legal team at Halpern, Santos & Pinkert, P.A. can help you identify the correct party to sue after a gym mishap. Please contact us to schedule a free consultation at a convenient time.
Resource:
mensjournal.com/health-fitness/exercise-equipment-can-be-dangerous/