$38 Million Settlement Record In Electrical Shock Injury Lawsuit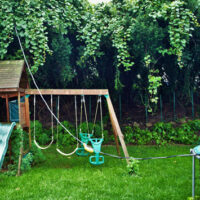 The Los Angeles Department of Water and Power agreed to pay a $38 million settlement after a father and daughter were electrocuted by a downed power line. The two were killed outside their home after coming into contact with a high-voltage electrical cord that fell in their backyard.
The 53-year-old father and his 20-year-old daughter are survived by two family members who filed a wrongful death lawsuit. Both of these family members witnessed the accident. As a result of the accident, the Department of Water and Power updated its plan to fix power lines and overhaul its process for inspecting and replacing them. So, these deaths did have some meaning and created positive change in the community.
What responsibility does a power company have? 
Powerlines are the domain of the power companies. In most cases, a plaintiff would have to report the danger and the power company would have to ignore that complaint. A doctrine of foreseeability is present in a number of these cases.
However, foreseeability can be litigated on two grounds. The first one is obvious. The power company would have to be told about the danger and then not act quickly enough before an injury occurred. On the other hand, you can still litigate a case in which the power company should have known that the powerline needed to be replaced but did not do their due diligence in investigating the matter. The case was won on the latter grounds.
The power company had a duty of care to ensure the safety of the power lines but allowed the matter to lapse and it took the lives of two people. These deaths could have easily been avoided had the power company implemented a more aggressive strategy in the inspection of these lines. Now that two people are dead from a powerline that fell in their own backyard, the power company is liable because of their negligence in performing a duty that would be expected of them.
Does sovereign immunity protect power companies from lawsuits? 
The doctrine of sovereign immunity protects the government and government contractors from personal injury lawsuits in some cases—but not all. In a case like this, a private company would be under contract to fulfill specific duties. These include the inspection of power lines and if need be, the replacement of dangerous power lines particularly to avoid tragedies like this.
When the company is not fulfilling its end of the contract, the plaintiff can claim that they are not protected by sovereign immunity. This is especially true when the company has a specific duty of care and they are obligated by contract to perform that duty. In this case, the company was not protected by sovereign immunity.
Talk to a Florida Electrocution Injury Lawyer Today 
Halpern, Santos & Pinkert represent the interests of those injured by electrocution. Such lawsuits can involve power companies and product manufacturers. Call our Florida personal injury lawyers today to schedule a free consultation and we can begin discussing your injuries immediately.
Source:
latimes.com/california/story/2023-04-24/dwp-will-settle-downed-power-line-lawsuit-for-38-million